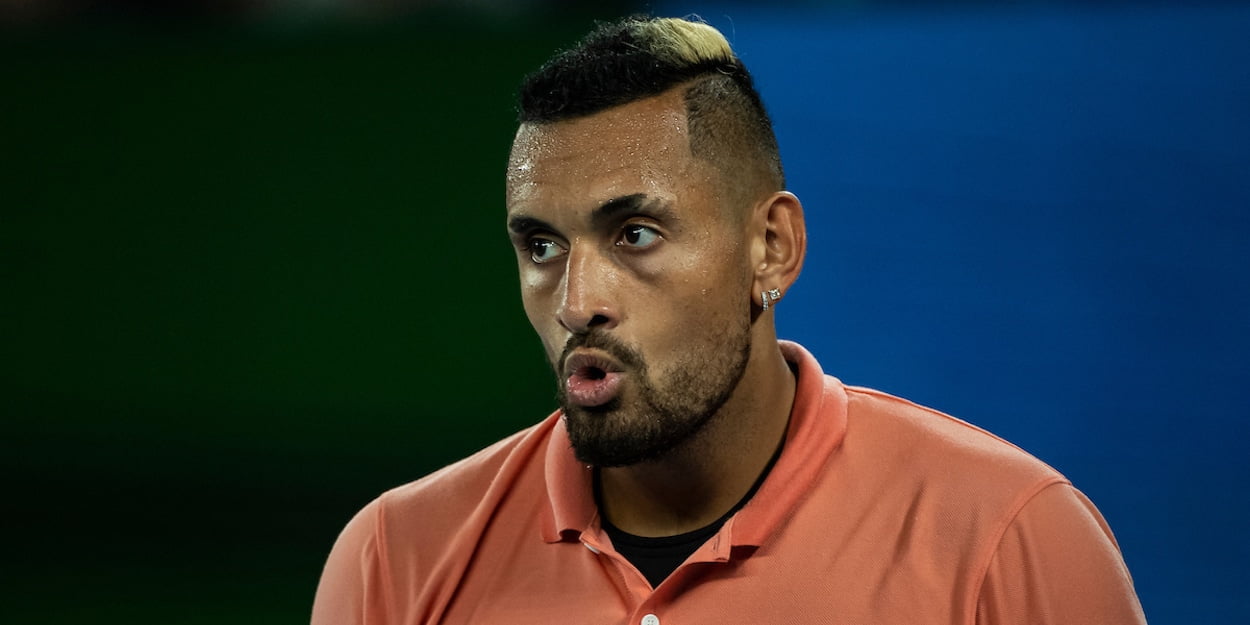 'Sometimes tennis is a sh*t sport,' says Nick Kyrgios as he discusses bad boy reputation
Nick Kyrgios believes his 'bad boy' reputation is unfair, explaining that he  sometimes simply gets caught in frustration.
No one in the history of the ATP has been fined more than Kyrgios for poor on-court behaviour.
He has been accused of swearing, racket abuse, arguing with officials, squabbling with fans, tanking, walking off the court without permission and more during his career.
It has made him one of the most box-office players on the Tour but he says it is all just a product of simple frustration.
"If I'm in a tough battle and I'm losing, I tend to swear a lot," Kyrgios told TV show Reputation Rehab.
"Off the court, I actually don't. I'm actually quite chilled and mellow. I'm never going to condone swearing and getting angry for no reason.
"You're out there on your own. The camera's always on that one person, there are microphones everywhere.
"If you had microphones everywhere in the AFL or NFL, some of the things would be pretty epic.
"I love what I can get out of the sport. A lot of young kids look up to me now and I can give back, but at times tennis is a sh*t sport. It's so frustrating."