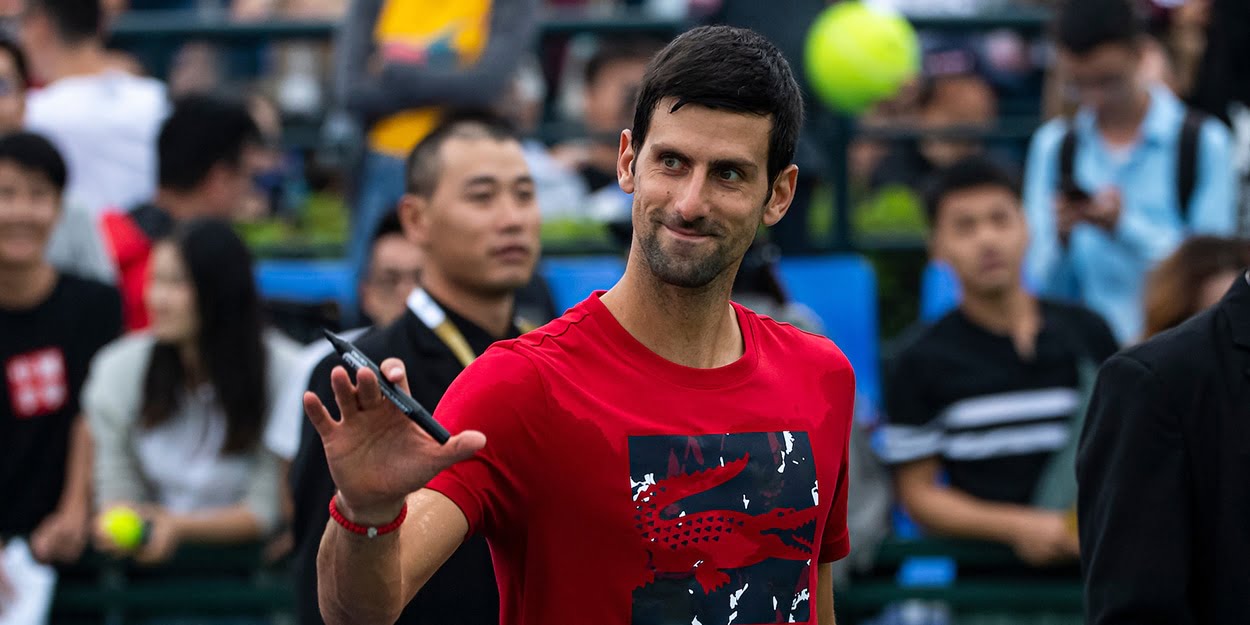 'Some people have a problem with me, but I do not like pretending,' says Novak Djokovic
Novak Djokovic says he knows some people have a 'problem' with him openly disclosing his ambitions, but it's not going to stop him.
Djokovic has made secret of the fact he wants to beat Roger Federer and Rafael Nadal's Grand Slam record, as well as top the Swiss' current record for total weeks at world number one.
That attitude is in stark contrast to Federer and Nadal, who both publicly say they only want to enjoy their tennis and records are not important to them.
It brings criticism to Djokovic, who is often accused of arrogance as a result, but he says he is simply being honest.
"I do not feel the same pressure I have felt in the early stages of my career," Djokovic told the press in Belgrade on Thursday.
"Maybe some people have a problem with me verbalizing my ambitions, but I was raised to be sincere, I do not like pretending.
"I want to end the year as number one and I want to have as big advantage as possible for the first three months of 2021, which would allow me the historic number one, one of the two biggest goals in my career.
"Pressure has been a part of my life for a long time and I've learnt how to deal with it," he said.
"It comes with the territory if you are a top-level athlete and it can also galvanise you. You take physical and mental knocks along the way but it's all part of the learning curve.
"If I retired now I'd be happy with everything I have achieved but I still enjoy competing and every tournament I enter gives me so much motivation and joy."