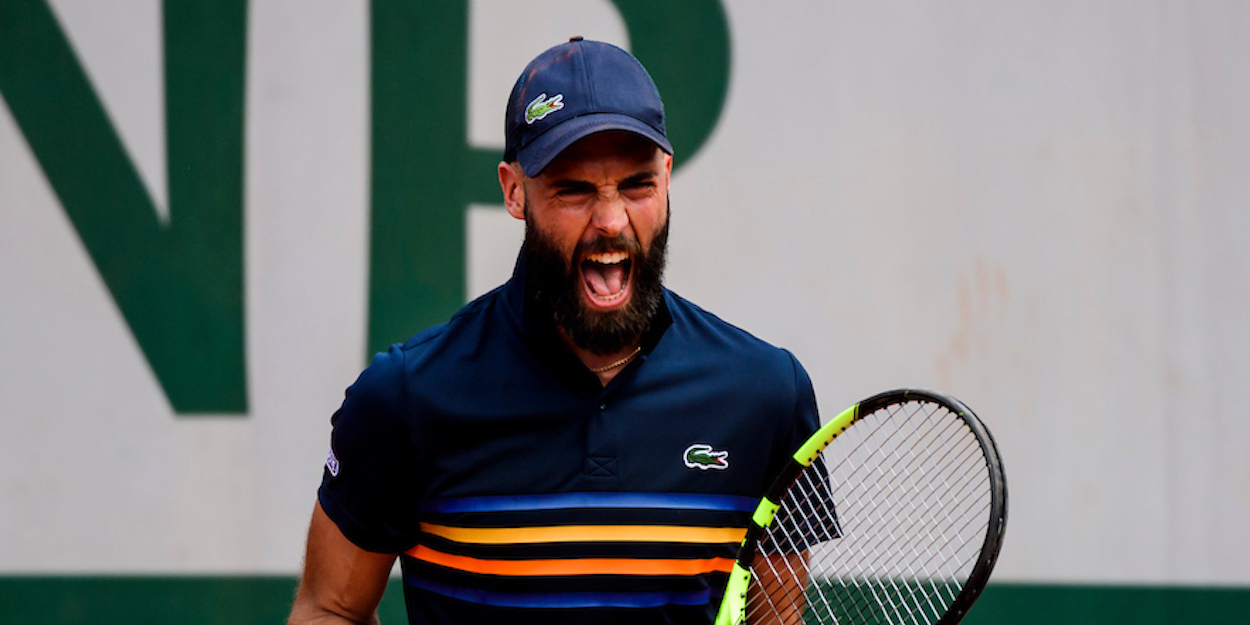 'Some days I felt like I couldn't get out of bed,' Paire reveals struggles after Madrid victory
After his win, Benoit Paire disclosed how he has felt during his tumultuous run of results and mental difficulties on tour recently.
Benoit Paire spoke out about his personal troubles while playing on the tour under Covid restrictions and how he hopes that this win in Madrid could be a turning point.
"It had been a very long time since I entered a court with people around me supporting me," Paire admitted in an interview with L'Equipe. "Being in empty stadiums is not something that I like. So being in Madrid in a Davis Cup atmosphere with French people who support me from start to finish, it makes me feel good and makes me love tennis again. That's why I play and it warms my heart.
Benoit Paire defeated Munich Open champion Nikoloz Basilashvili 6-4, 7-5 to break a streak of seven consecutive losses, three of which were against opponents outside the top-100, and bring his win/loss record in 2021 to 2-10.
"I don't just play for myself, I also play for the people who are there and who support me. I had to, for the recognition of this support, not to let go. It was not easy, I had to put myself in my head.
Other players: "Happy to get the win."
Benoit Paire:#MMOpen 😂👏 pic.twitter.com/dJYanVjDGY

— TENNIS (@Tennis) May 4, 2021
"What has happened in the last few weeks is unrelated to the level of tennis. It was in my head. On the morning of my matches, I felt like I couldn't get out of bed. But today I woke up without pressure. I was in a good mood, I laughed, my legs were moving well.
"So I had signs that showed me that it was all okay. And the reception on the court really set me right. Because, I feel that there are people who don't like me, but there are also people who like me a lot. And that makes me feel good."
Benoit Paire faces fourth seed Stefanos Tsitsipas next in the second round of the Madrid Masters.