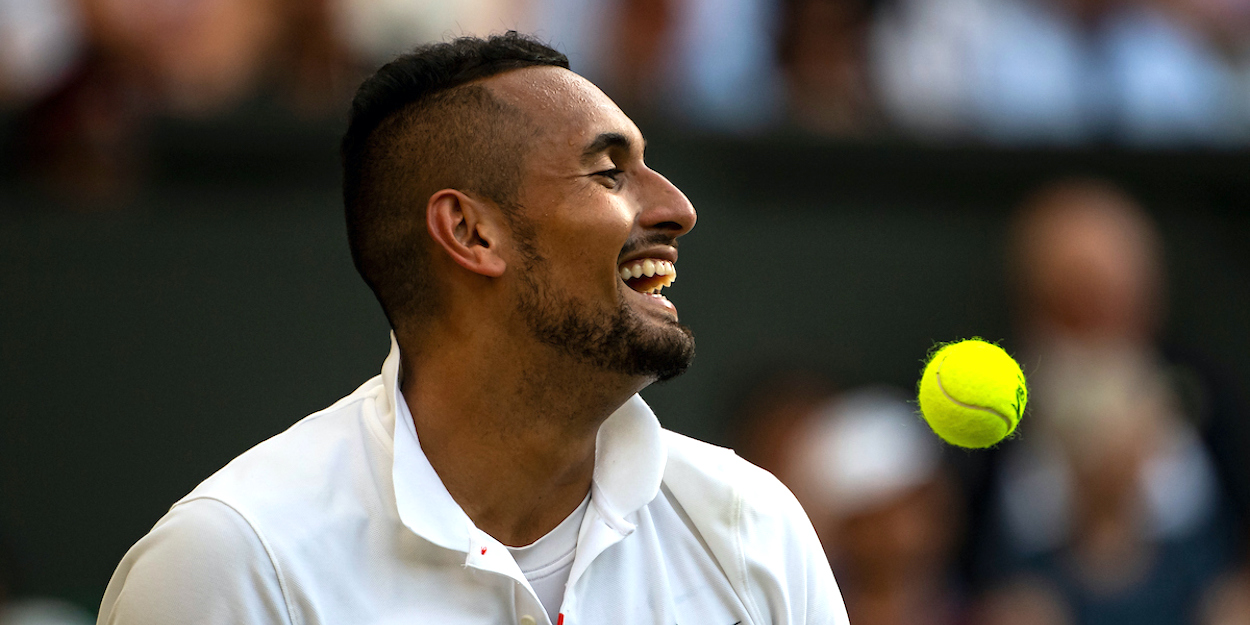 Social Slice: Kyrgios considers new sport; Norrie continues to impress
On Social Slice today, Australian star Nick Kyrgios considers taking up a new sport and Cameron Norrie continues his impressive run in 2021.
Firstly, Nick Kyrgios, who hasn't played since losing to Dominic Thiem at the Australian Open in February, has asked his Twitter fans to pick an opponent for a possible boxing match.
Some of the Australian's on-court antics certainly wouldn't look out of place in a boxing ring, but it will be interesting to see how this develops…
Idea…. kyrgios vs which tennis player…. boxing match? Let's go

— Nicholas Kyrgios (@NickKyrgios) June 18, 2021
In other news, Cameron Norrie has continued his fine form in 2021 to reach the semi-finals at Queens.
Norrie beat his compatriot Jack Draper to reach the semi-final, taking his tally to 28 for the season, the same number of wins he managed in 2018 and 2020 combined.
Cam can't stop 💥

Match wins, by season, @cam_norrie

2017: 2
2018: 19
2019: 21
2020: 9
2021: 28 – and counting 👌 pic.twitter.com/dqMTr712kW

— Tennis TV (@TennisTV) June 18, 2021
Another player who has been impressive this week is Felix Auger-Aliassime, who has defeated the likes of Roger Federer to reach the semi-final in Halle.
The Canadian possesses a powerful and efficient first serve – just take a look at this service motion.
Aug-AIR Aliassime ✈️@felixtennis #NoventiOpen pic.twitter.com/eqy2vrW9ly

— Tennis TV (@TennisTV) June 18, 2021
Several players are starting their grass court practice ahead of Wimbledon in less than a fortnight – one such player is reigning US Open Champion Dominic Thiem.
I think we're all looking forward to seeing this backhand again.
Back on grass 🌱

🎥: @MallorcaChamps | @ThiemDomi pic.twitter.com/5tWSg0qn8L

— ATP Tour (@atptour) June 18, 2021