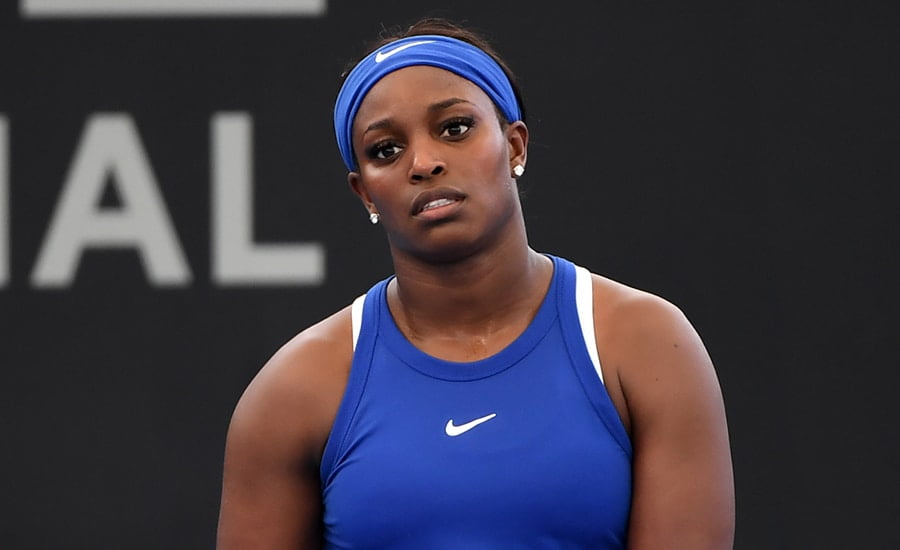 Sloane Stephens reopens tennis gender equality row by blasting Brisbane for WTA snub
Sloane Stephens has sparked another potential gender equality row in tennis by blasting the organisers of the Brisbane International for side-lining the WTA.
The Brisbane International is a key date in the WTA calendar and has Premier status on the tour, meaning it is attracting many of the best women players in the world.
However, with the inaugural ATP Cup also being hosted at the same venue, WTA matches have been moved to outlying courts instead of the show courts.
And that, says Stephens, is something that shouldn't sit right with anyone associated with tennis.
"I think that having an ATP Cup at the same place that you have a premier tournament for the women is a bit challenging," said Stephens.
"I think that when you're a No.1 player in the world who is going to play on the side court, I don't think that that's great."
"We (the WTA) just weren't in the conversation to even be considered. It was what the ATP wanted, they got what they wanted, girls to the side, that's kind of how it always is.
"I think it's unfortunate, but we play and we do what we do and hopefully next year there will be some adjustments."
The ATP Cup is running for the first time and has been launched as a rival to the Davis Cup, making it something of a priority for the men's tour this year. Stephens appreciates that, but doesn't understandably doesn't approve.
"Obviously, business is business, their priority was the ATP Cup." Stephens added.
"I understand it's a huge event and they might not have any options, which I also understand.
"But at the same time we're playing a premier (tournament) here and when you have your, a lot of the girls in the top-10 that are playing here and they're all playing on side courts, it's not the greatest look."
Keep up to date with all the action at our tennis news section. Win amazing tennis prizes by entering our competitions. Learn more about your favourite players including Roger Federer, Rafa Nadal and Novak Djokovic. Check out the latest kit in our tennis gear reviews. Receive regular updates with our legendary newsletter or read in depth features with stunning photography in tennishead magazine. Can't visit the tournaments you love? Check out our guide on how to watch tennis on TV. Don't miss a thing with our Live Scores service. Follow tennishead on social media at Facebook, Twitter, Instagram & YouTube