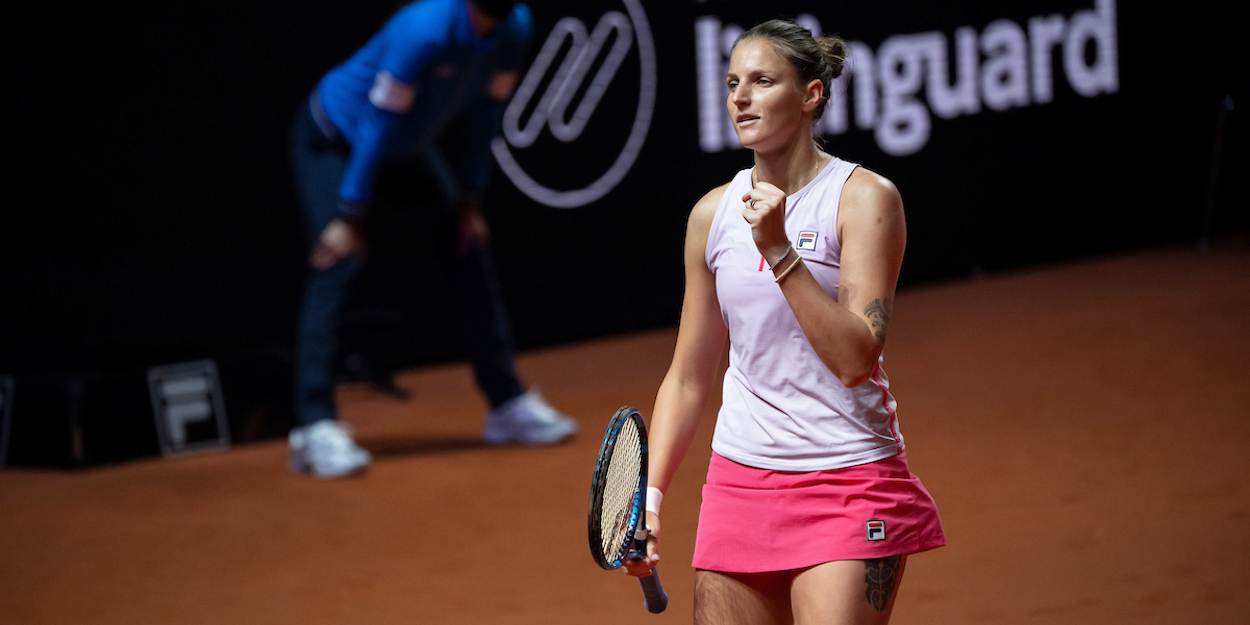 Sister act: The Pliskova twins
Do the Pliskova sisters like playing doubles together?
Karolina: For me, Kristyna Pliskova is the best partner because there is really no stress and I have fun as well. I'm not afraid to laugh. I enjoy doubles, but I prefer singles.
Kristyna: I have played a few times with somebody else. Really for me [with other partners] it's a stress because I am afraid to miss. With Karolina if I miss, it's OK. It's fun. I like it.
Do you have any ambitions to be like the Williams sisters or the Bryan brothers?
Karolina: It's special to be twins. There aren't that many twins on the tour. But also it's tough because with the Williams and Bryans they are both good. I am not thinking about playing like them because it would be really tough concentrating on singles and playing doubles as well.
Kristyna: We have a dream to win a Grand Slam together in doubles.
Karolina: But I have prioritised singles.
Which Slam would you most like to win together?
Karolina: Kristyna Pliskova probably would prefer Wimbledon because she has had good results there – she won Wimbledon juniors. I also like the US Open, so one of those two would be nice. But I don't think we can win yet, because we are not ready for that.
Growing up, were you competitive with one another?
Karolina: Of course, yes. It's always like that when there are two brothers or two sisters. Not fighting, but one wants to be better than the other. But not that much. If I win and she loses I am not like, "Ha ha ha!"
On court are you supportive of one another?
Karolina: It's always tough to lose a match tiebreak in the third set. So sometimes we don't talk.
Kristyna: Last year we won two titles together, so we are improving, we are older and we did not spend that much time together. I don't think we're going to fight that much any more.
This is an excerpt from "Twin Peaks" in tennishead Volume 6 Issue 5. Subscribe to the magazine today.