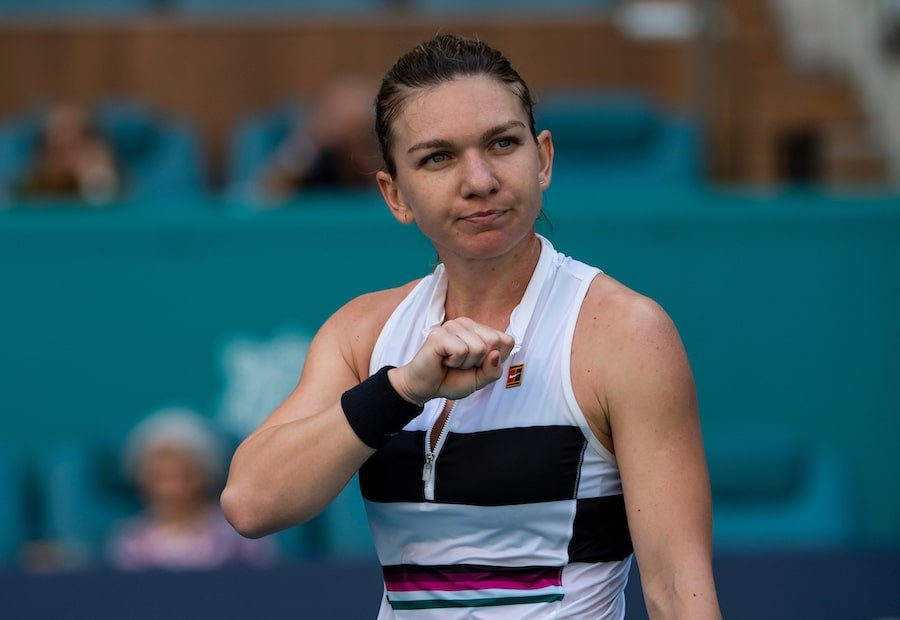 Simona Halep downplays injury concerns, saying wrist complaint is 'nothing dangerous at the moment'
Simona Halep has downplayed any potential injury fears after she suffered a couple of falls in her Australian Open first round win.
The reigning Wimbledon champion overcame a tricky first set to overpower American Jennifer Brady 7-6 (7-5), 6-1, but appeared to hurt her wrist in a fall in Melbourne.
The injury required immediate strapping, but she says the things all is good.
"A little bit sore, but nothing dangerous at this moment," Halep explained after the match.
"So I will see [how the wrist is] tomorrow morning after I wake up.
"I don't know why in the first round I always fall down. Maybe it's a good sign. Let's hope for that."
Halep was in dominant mood despite the scare, though, and admitted she was wary of the threat the American posed beforehand.
"I had just to push her back as much as possible, to make her run, playing a little bit both sides," she said of the performance.
"I served pretty okay. And after that very tough set, in the second set I've been more relaxed.
"I've been a little bit more aggressive. I tried to finish some points, which I did."
Keep up to date with all the action at our tennis news section. Win amazing tennis prizes by entering our competitions. Learn more about your favourite players including Roger Federer, Rafa Nadal and Novak Djokovic. Check out the latest kit in our tennis gear reviews. Receive regular updates with our legendary newsletter or read in depth features with stunning photography in tennishead magazine. Can't visit the tournaments you love? Check out our guide on how to watch tennis on TV. Don't miss a thing with our Live Scores service. Follow tennishead on social media at Facebook, Twitter, Instagram & YouTube