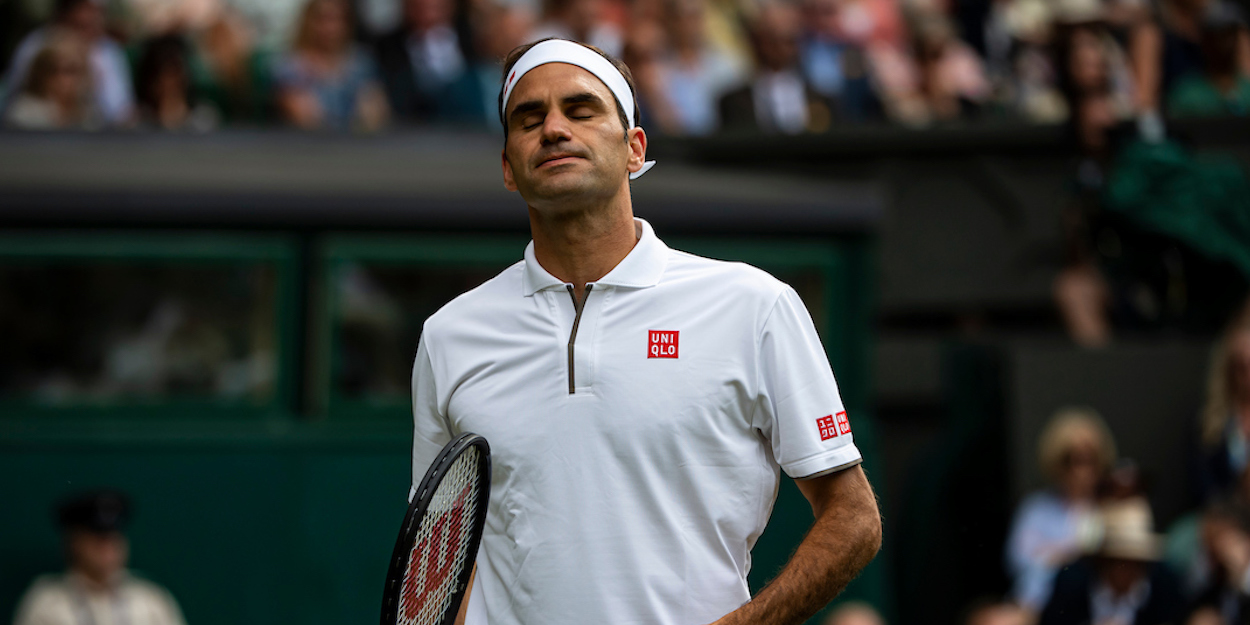 Should Roger Federer be worried about this surprising statistic?
Roger Federer lost to Nikoloz Basilashvili in his second match back from injury in Doha, adding data to an unwanted statistic in doing so.
Roger Federer had a match point in the battle with Nikoloz Basilashvili, failing to convert before ultimately losing the match. This one opportunity came on the Georgian's serve at 4-5 in the third set.
This is the 23rd time in his career that Roger Federer has lost after holding match point. Since the beginning of 2017, about a quarter of Federer's losses have come after being match point(s) up.
Two of the seven defeats from this position in this time have come at Wimbledon, in the quarter-final against Kevin Anderson in 2018 and famously in the final against Novak Djokovic in 2019, when Federer had two chances to win the championship.
Two more have come at ATP Masters 1000 level, at Madrid 2019 against Thiem, and in the final of Indian Wells 2018 versus Del Potro. Federer had two match points and three championship points respectively in these tournaments.
On almost as many occasions in his career, 22 times, Federer has been match point(s) down and gone on to win the match, but never in a final.
Furthermore, if you compare Federer's losing from match point statistic with Rafael Nadal and Novak Djokovic, the Swiss has the worst record. It has happened to Federer 23 times over 1513 matches (1.52% of matches), to Nadal 8 times across 1213 matches (0.66% of matches) and Djokovic 3 times across 1135 matches (0.26% of matches).