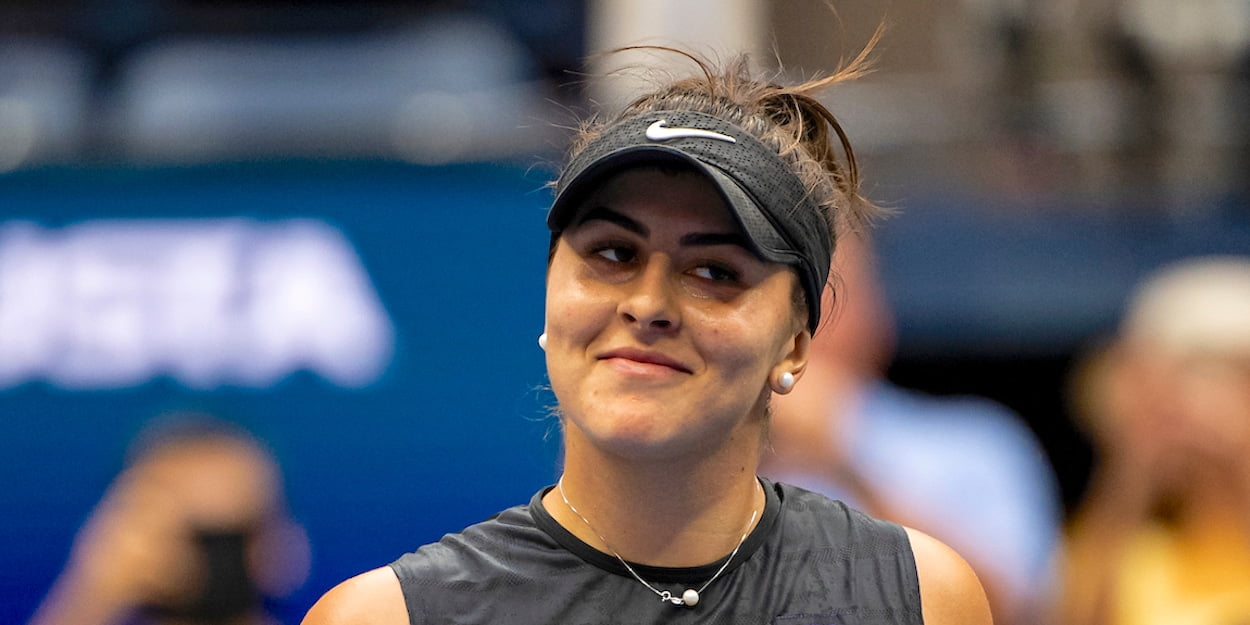 "She's going to be able to do well at every Grand Slam" Coach of Bianca Andreescu says she's not just a hard court expert
Bianca Andreescu has won all four of her titles on hard courts, but her coach, Sylvain Bruneau, believes she can be successful on any surface.
Bianca Andreescu won tournaments last year at Newport Beach, Indian Wells and Toronto before claiming the biggest victory of her career at the US Open, where she beat Serena Williams in the final. The 19-year-old Romanian finished the season ranked No 5 in the world, having begun it at No 178.
Despite her success on hard courts, the first Grand Slam tournament for which Andreescu qualified was Wimbledon in 2017. She beat Kayla Day, Akiko Omae and Viktoria Kuzmova in qualifying before losing in the first round of the main draw to Kristina Kucova.
**Sorry to interrupt but did you know you can order a FREE COPY of tennishead magazine (worth $15) to be sent direct to your home? Hurry up and click here to order the world's best tennis magazine for free as stocks will run out soon!**
Andreescu lost to Antonia Lottner in the final round of qualifying for Wimbledon in 2018 and missed the 2019 tournament because of injury. Injury also saw her miss most of last year's clay-court season, though she won one round at Roland Garros before losing to Sofia Kenin.
Bruneau, who became Andreescu's full-time coach two years ago but had been aware of her talent since she was 13, says it is "tough to say" where her best chances of winning future Grand Slam titles will be, but insists: "I think she's good on every surface. The first Slam she qualified for was grass. Her game on clay is really, really good and she's done well on hard courts, so I think she's going to be able to do well at every Grand Slam."
While all players are frustrated by the current suspension of tournaments because of the coronavirus pandemic, the situation is at least giving Andreescu time to recover from the knee injury which she suffered at year's Shiseido WTA Finals in Shenzhen, which was her last tournament.
Andreescu withdrew from last month's BNP Paribas Open at Indian Wells just before the tournament was cancelled. She had then hoped to make her comeback at the Miami Open, only for that tournament to be called off as well.