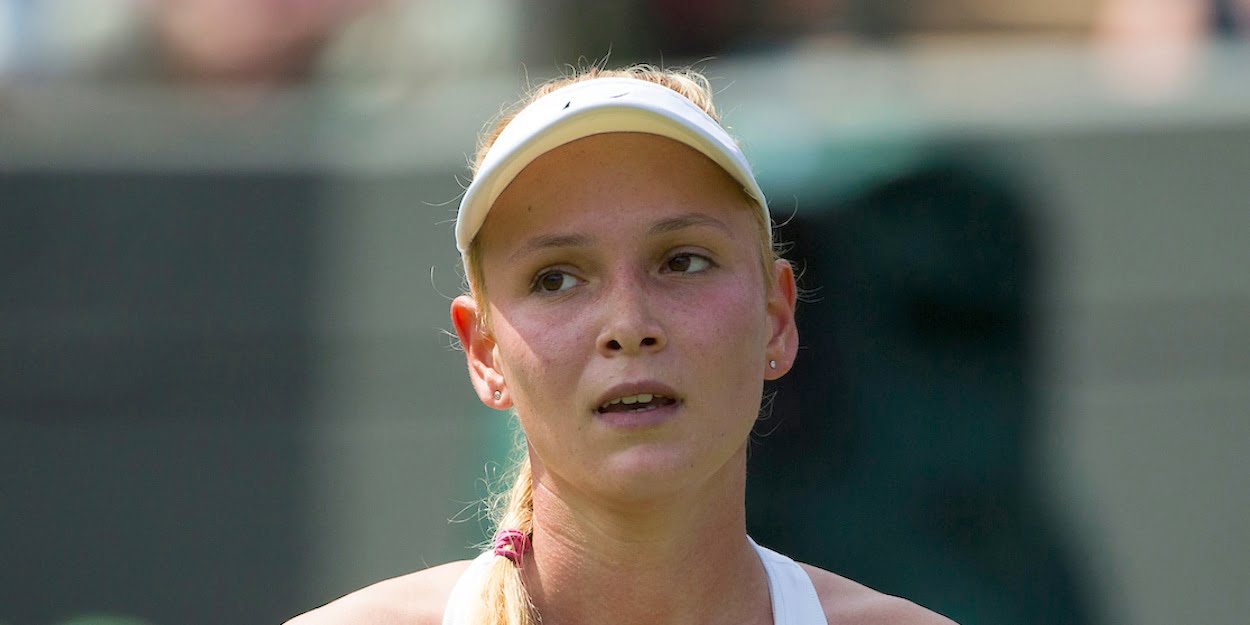 "She killed me" Donna Vekic remembers her first practise with legendary opponent
Whatever else she goes on to achieve in her career, Donna Vekic knows that she will always have one claim to fame that can never be taken away from her.
Vekic was the last woman to play – and beat – Maria Sharapova before the Russian announced her retirement last month because of continuing problems with her shoulder.
**Sorry to interrupt but did you know you can order a FREE COPY of tennishead magazine (worth $15) to be sent direct to your home? Hurry up and click here to order the world's best tennis magazine for free as stocks will run out soon!**
Vekic played Sharapova in the first round of the Australian Open in January, winning 6-3 6-4 in what would prove to be the final match of the former world No 1's career. It avenged Vekic's defeat to Sharapova in their only previous meeting in the second round of the French Open two years ago.
Sharapova and Vekic trained together in Monaco before the start of this season, but the Croatian had little idea that the 32-year-old Russian was struggling.
"I practised with her," Vekic said. "It was my first practice set, actually. She had been practising for a while. She killed me, like, 6-1." Even when they played in Melbourne, Vekic was unaware of Sharapova's physical issues. "She was still hitting it as hard as I can remember," Vekic said.
Vekic described Sharapova as "a great player, a champion". She added: "She had some amazing results in her career. Her work ethic is pretty amazing. I saw her training in the off-season and she was really working hard."