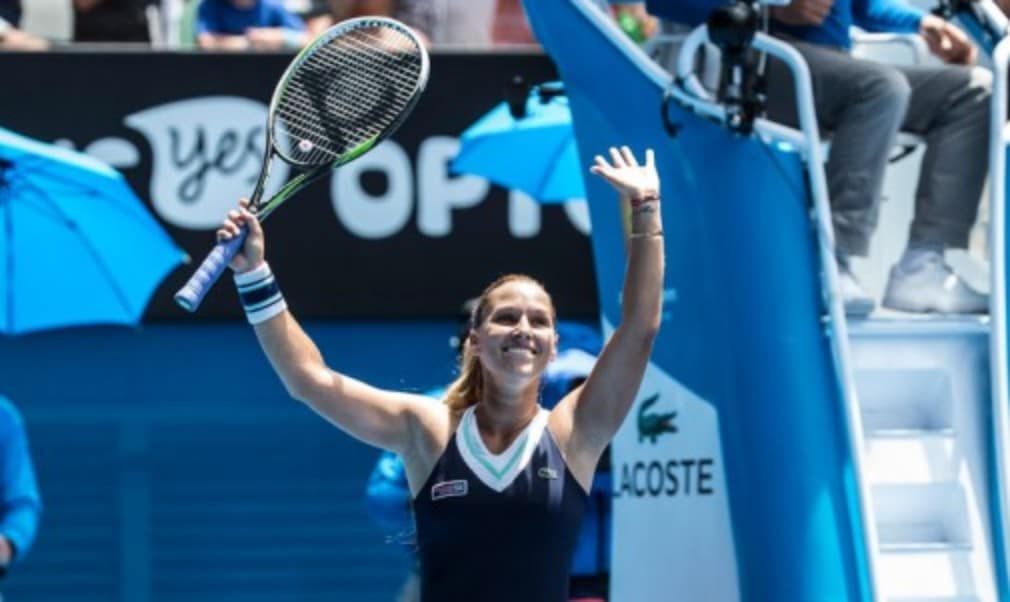 Sharapova sees positives in defeat
Originally published on 20/01/14
The day after top seed Serena Williams was dealt a shock defeat by Ana Ivanovic, Sharapova followed her rival out of the draw after a surprise 3-6 6-4 6-1 defeat to Dominika Cibulkova.
In only her second tournament back since recovering from a shoulder injury, Sharapova looked to be on course for victory after winning the opening set, but she could not sustain her charge and was treated for a hip problem between the second and third sets.
"When you play a lot of tennis, you're going to get these types of aches and pains and certain movements that you feel it on," said Sharapova. "This is only my second tournament back, so it was those types of things that are expected. You just have to find a way to block them out."
"It's moments like this that ultimately shape and you make you who you are, and that's how you bounce back," added Sharapova. "It's easy just to be successful, but it's how many times you're able to come back from the tough moments and losses and injuries that really define who you are as an athlete."
When asked to assess the tournament overall, Sharapova admitted that she could see positives already beyond the disappointment of the defeat.
"I have to look at the positives and see where I have come from in four or five months," she said. "I haven't played a lot of tennis in those six months. I certainly would have loved to play a little bit more before playing a Grand Slam, but this is the chance that I was given. I'm smart enough to be able to take it and acknowledge that I'm still pretty lucky to be in the draw and giving myself a chance to try to win it."
For No.20 seed Cibulkova, it is the fifth time she has reached the quarter-finals of a Grand Slam, but the first time in Melbourne. The Slovakian had already beaten Sharapova in a major, in the quarter-finals at Roland Garros in 2009, and that had given her confidence she could pull off another upset.
"I went on the court, and I was more than 100% sure that I really can beat her," said Cibulkova. "I can beat her on the big court, in the important match, you know, on the Grand Slam. I did it before, and I knew she knows me. I also knew that she knows it's going to be a tough match. I was prepared for it, and I was prepared to give 100%."
Cibulkova will now face Simona Halep in the last eight after the Romanian upset eighth seed Jelena Jankovic 6-4 2-6 6-0 to reach her first Grand Slam quarter-final.
Defending champion Victoria Azarenka is the red-hot favourite to win a third successive title in Melbourne following the exit of Williams and Sharapova, and she was in no mood to hang around as she stormed past Sloane Stephens 6-3 6-2 to book her place in the last eight.