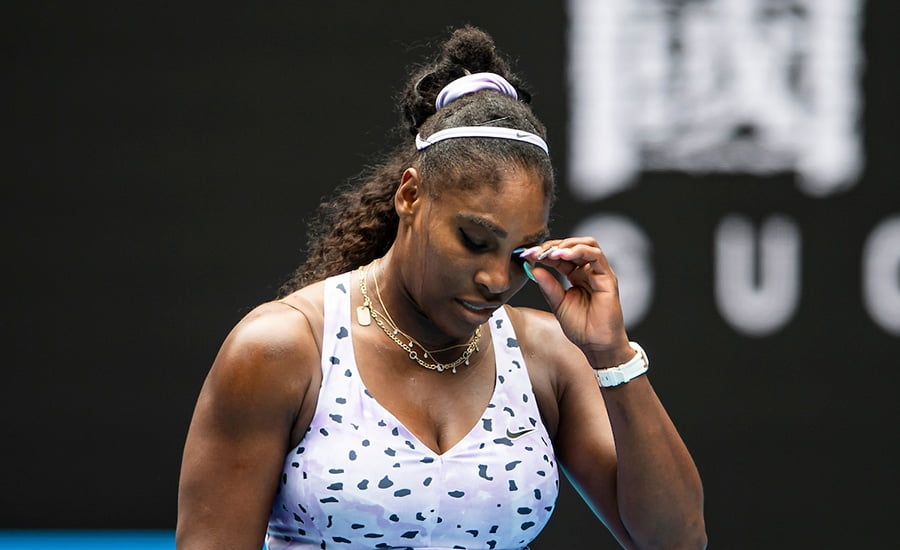 Serena Williams needs to play more tournaments to end Grand Slam wait, says Mats Wilander
Mats Wilander has urged Serena Williams to commit to playing far more matches on the WTA Tour in a bid to get back to Grand Slam-winning ways.
Williams suffered a shock defeat to Qiang Wang inn the Australian Open third round on Firday, meaning her quest for the elusive 24th Grand Slam final continues.
And, whe analysing the defeat on Game, Schett & Mats, Eurosport tennis expert Mats Wilander said: "I think Serena needs to play more matches.
"We've had discussions behind the scenes here about the win in Auckland which was good for her confidence, but is it then good to come in with a tournament victory as you then put pressure on yourself, even though match-wise she's not quite ready to handle that pressure?
"Serena played fewer than 10 tournaments last year and lost her last three Grand Slam finals – maybe the only way back is to practice more and play more matches where you are serving at 15-30 down early on when there are nerves.
"We all know Serena wants to win every single match that she plays, even the small tournaments.
"I believe that she is one of the players that can focus on those smaller tournaments all the time so I do think she should play more for that match sharpness."
Watch the Australian Open live on Eurosport and Eurosport Player
Keep up to date with all the action at our tennis news section. Win amazing tennis prizes by entering our competitions. Learn more about your favourite players including Roger Federer, Rafa Nadal and Novak Djokovic. Check out the latest kit in our tennis gear reviews. Receive regular updates with our legendary newsletter or read in depth features with stunning photography in tennishead magazine. Can't visit the tournaments you love? Check out our guide on how to watch tennis on TV. Don't miss a thing with our Live Scores service. Follow tennishead on social media at Facebook, Twitter, Instagram & YouTube