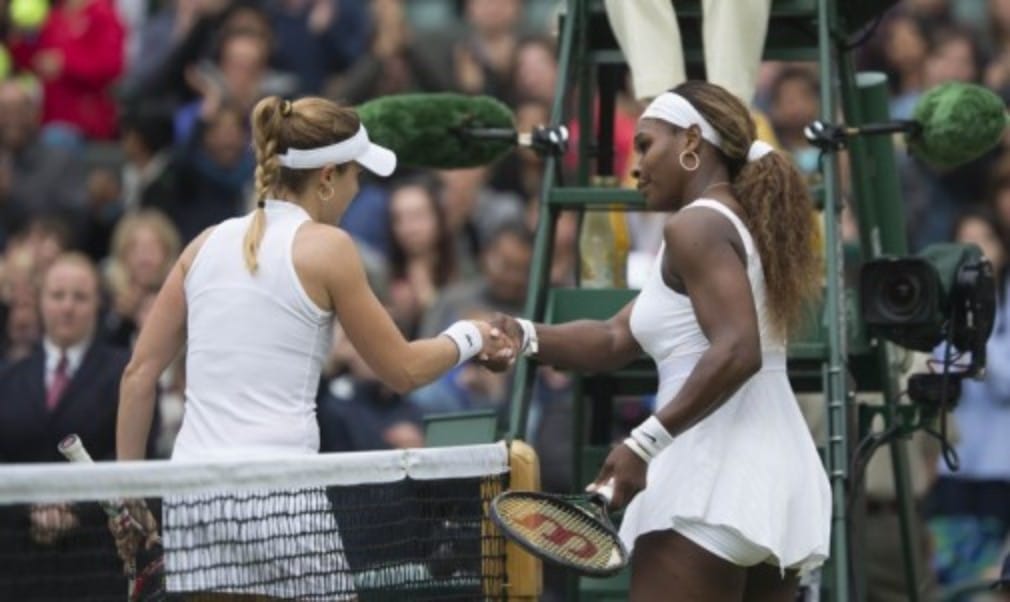 Serena struggles to explain shock Cornet defeat
Originally published on 29/06/14
For half an hour there looked to be little chance of an upset as Williams raced through the opening set 6-1 either side of a lengthy rain delay. But the American's game then deteriorated as her first serve deserted her and her confidence seemed to disappear. Cornet, who had never beaten a top-20 player at a Slam before but had beaten Williams in their last meeting in Dubai earlier this year, took full advantage to consign the 32-year-old to another early exit at a major.
Williams has now failed to make the quarter-finals in four of her last five majors and is 6-3 at Slams this year.
"I think this defeat is important to study," she said. "Right now I don't really know what I did wrong. Usually I do. Usually I know I did this, this, and that. I have a few ideas, but this will be a really good one for me to kind of like assess and figure out what I can do to do better next time.
"I thought I was playing pretty well. I worked really hard coming into this event. It's okay, though, sometimes it happens. You work hard, maybe it's not for today, maybe it's for tomorrow. So I've just got to keep going."
While all of her early Grand Slam exits this year have been shocks, losing to Cornet in the third round at Wimbledon is surely the biggest surprise of them all. In Australia she was beaten by Ana Ivanovic and in the French Open by Garbine Muguruza, but Cornet had only won 10 of her previous 25 matches on grass and admitted a few years ago that she disliked playing on the surface.
"Everyone in general plays the match of their lives against me," said Williams. "So I'm pretty sure that the next match, it won't be the same. I just have to always, every time I step on the court, be a hundred times better. If I'm not, then I'm in trouble.
"I think it's always kind of been like that, so I always have to be ready. If I'm not, then I'm not, but I have to be ready for that. Since I do know that, it's no excuse. If they want to play well, that's great. It gives me great competition. I think it makes for a wonderful match."
Only in her first year and in 2006 – when she missed the French Open and Wimbledon with injury – has Williams failed to make the quarter-finals of at least one Slam. But she now only has one shot remaining at the US Open, where she is defending champion and all eyes will be on her to see if she can save her season.
"The changes I need to make I think are mostly within, just try to see why I'm making some errors," she said. "But it's difficult. Like I said, if I'm not playing a great, great match, these girls when they play me, they play as if they're on the ATP Tour, and then they play other girls completely different. It's never easy, you know, being in my shoes. But you got to be ready. I have to be ready. I have to be ready to play anyone at any given time."