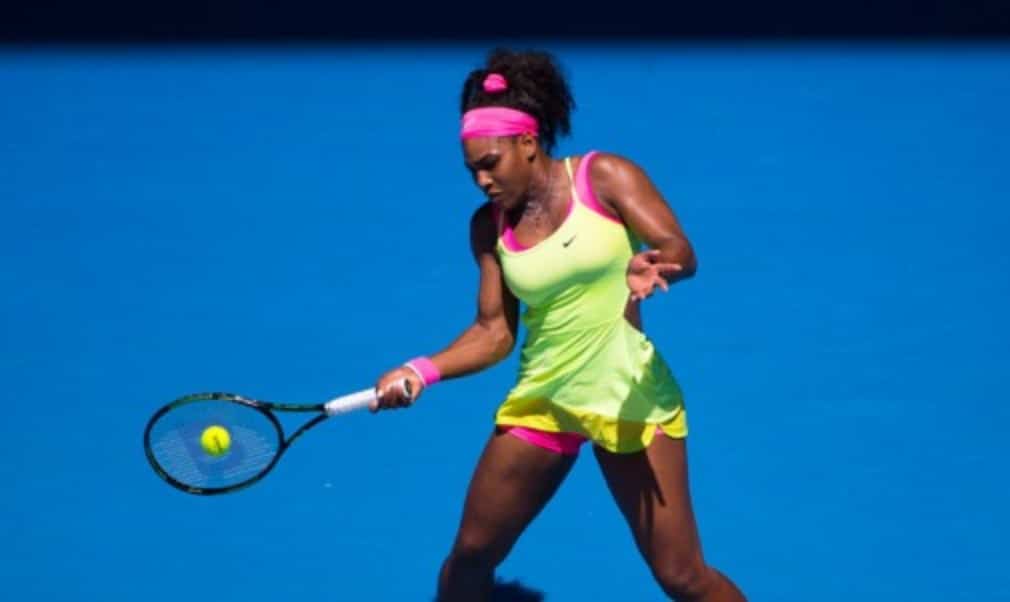 Serena ends Indian Wells boycott
Originally published on 05/02/15
The world No.1 has not played at Indian Wells since she was booed during her win in 2001, when she beat Kim Clijsters in the final. However, in an essay for TIME magazine, she has revealed her decision to return.
"I'm fortunate to be at a point in my career where I have nothing to prove," said Williams, who won her 19th Grand Slam title at the Australian Open last month. "I'm still as driven as ever, but the ride is a little easier. I play for the love of the game. And it is with that love in mind, and a new understanding of the true meaning of forgiveness, that I will proudly return to Indian Wells in 2015."
Back in 2001, Williams had been scheduled to play sister Venus in the semi-finals, but the older sister's withdrawal with tendinitis was announced only moments before play was due to start, prompting boos from the crowd. There were more jeers directed both at Serena on court and Richard and Venus Williams in the player box during the final, and Richard Williams claimed he had been the subject of racist taunts.
Neither sister has played at the California event since, and have accepted fines since 2009 when the event became a Premier Mandatory tournament.
"I have thought about going back to Indian Wells many times over my career," she explained. "I said a few times that I would never play there again. And believe me, I meant it. I admit it scared me. What if I walked onto the court and the entire crowd booed me? The nightmare would start all over.
"It has been difficult for me to forget spending hours crying in the Indian Wells locker room after winning in 2001, driving back to Los Angeles feeling as if I had lost the biggest game ever—not a mere tennis game but a bigger fight for equality. Emotionally it seemed easier to stay away. There are some who say I should never go back. There are others who say I should've returned years ago. I understand both perspectives very well and wrestled with them for a long time. I'm just following my heart on this one."
While there is currently no indication that Venus Williams will join her sister at the tournament, WTA chairman and CEO Stacey Allaster welcomed the announcement from the world No.1.
"This is fantastic news for fans and I congratulate Serena on her decision to play the BNP Paribas Open at Indian Wells again," she said. "She is coming back with a great approach by connecting with fans in support of an incredible cause, the Equal Justice Initiative, to positively impact the lives of others. Serena has been missed at the tournament and I know she will be warmly received by the fans at Indian Wells."