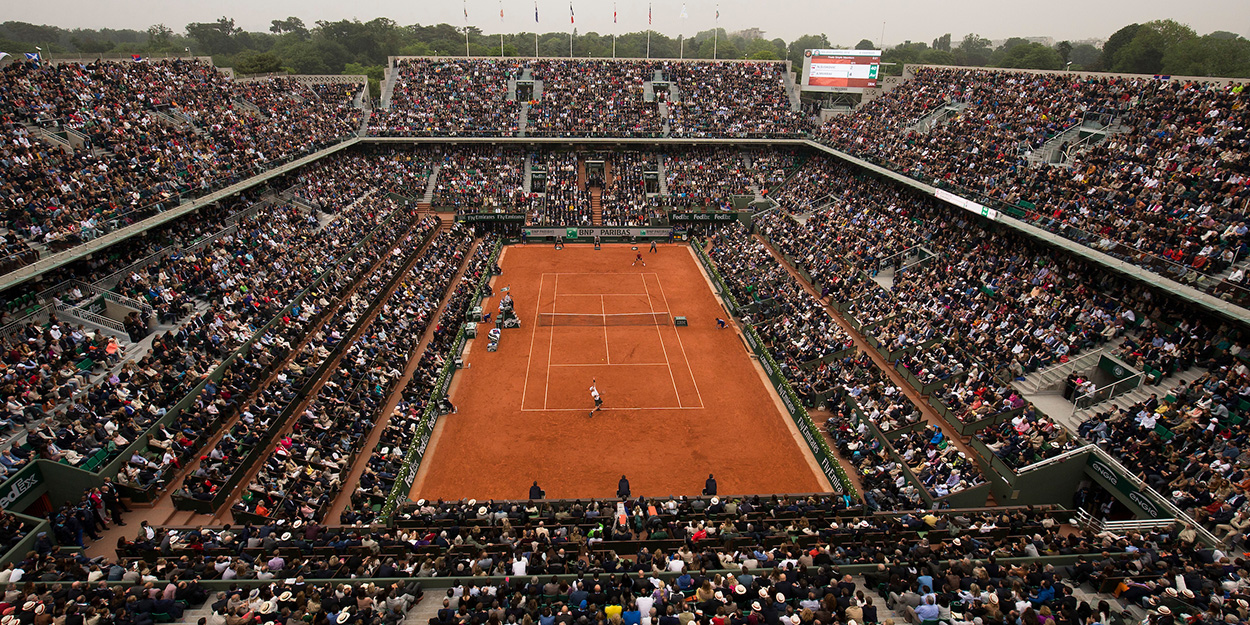 Roland Garros hit with further coronavirus restrictions with just 1,000 people now allowed entry
The French Open have been forced to strip back plans to allow people into Roland Garros even further, although confusion currently reigns as to who will be affected.
Coronavirus cases are on the rise again in Europe, prompting the French Prime Minister to implement new rules that limit the number of people allowed at major sporting events to just 1000.
French Open organisers initially unveiled ambitious plans to allow fans into Roland Garros at 60% capacity earlier this summer, but that was reduced to 13,500 last month.
That quickly became just 5,000 – all of whom would watch the action on Court Philippe Chatrier, but those plans have not been possible to carry out either.
"We will apply at Roland Garros the same rules as elsewhere," French Prime Minister Jean Castex said. "We will go from 5,000 to 1,000."
However, government information suggested that 1,000 people would cover everyone on the site, such as ball kids, line judges, staff, players, media, and fans, meaning difficult decisions would have to be made.
French newspaper L'Equipe claim otherwise though, insisting it will be 1,000 on top of accredited staff.
The tournament gets underway on September 27, meaning there seems little time to establish clarity.