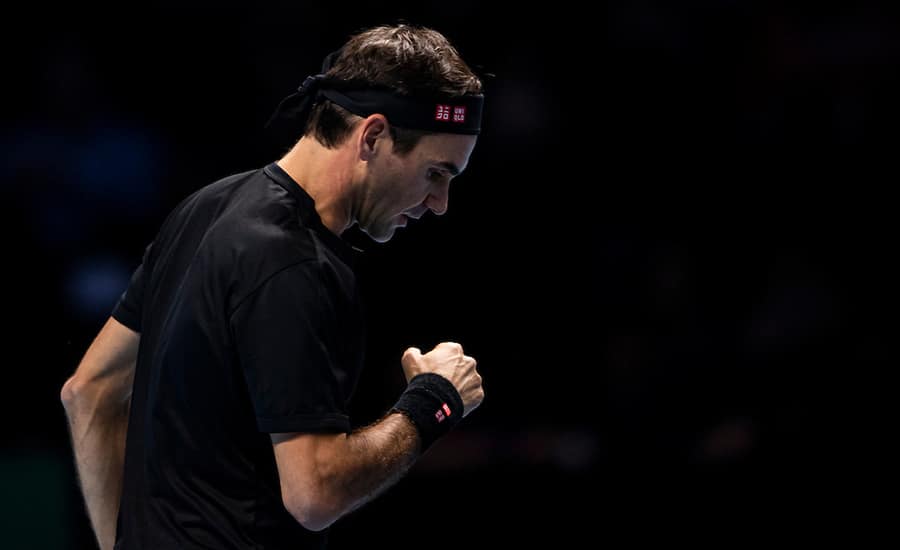 'Roger Federer will never be surpassed as the greatest,' says Grand Slam legend Boris Becker
Boris Becker believes that the battling five-set win Roger Federer produced over John Millman at the Australian Open has merely cemented his status of the greatest of all time.
Federer was pushed all the way by Millman, and was 4-8 down in the deciding champions tiebreak before reeling off six straight points to claim a remarkable 4-6, 7-6, (7-2), 6-4, 4-6, 7-6 (8) victory.
It was Federer's 100th win at the Australian Open, making him the first man to win more than a hundred matches at two different Grand Slams.
And Becker believes that that, stacked on top of the other numbers in Federer's favour of 20 Grand Slam crowns and over a hundred ATP Tour titles, will never truly be surpassed.
"I don't think the numbers of Roger Federer will ever be surpassed," Eurosport tennis expert Becker said
"Of course, Rafa Nadal and Novak Djokovic are well on their way, but 100 victories in Australia, 101 in Wimbledon, that's unbelievable. Amazing.
"It is often said "the GOAT", the greatest of all time, now it is clear that is Roger Federer."
Federer himself, meanwhile, was keen to praise Millman, who played a remarkable five sets of tennis.
"It was tough. Thank God it's a super tie-breaker otherwise I would have lost this one.
"I think John played a great match. It came down to the wire, a bit of luck maybe. I had to stay so focused, take the right decisions. He kept on coming up with the goods.
"I thought, 'OK, I didn't play too bad'. I was getting ready to explain myself in the press conference. What a match. John deserved over half of this one."
Watch the Australian Open live on Eurosport and Eurosport Player
Keep up to date with all the action at our tennis news section. Win amazing tennis prizes by entering our competitions. Learn more about your favourite players including Roger Federer, Rafa Nadal and Novak Djokovic. Check out the latest kit in our tennis gear reviews. Receive regular updates with our legendary newsletter or read in depth features with stunning photography in tennishead magazine. Can't visit the tournaments you love? Check out our guide on how to watch tennis on TV. Don't miss a thing with our Live Scores service. Follow tennishead on social media at Facebook, Twitter, Instagram & YouTube