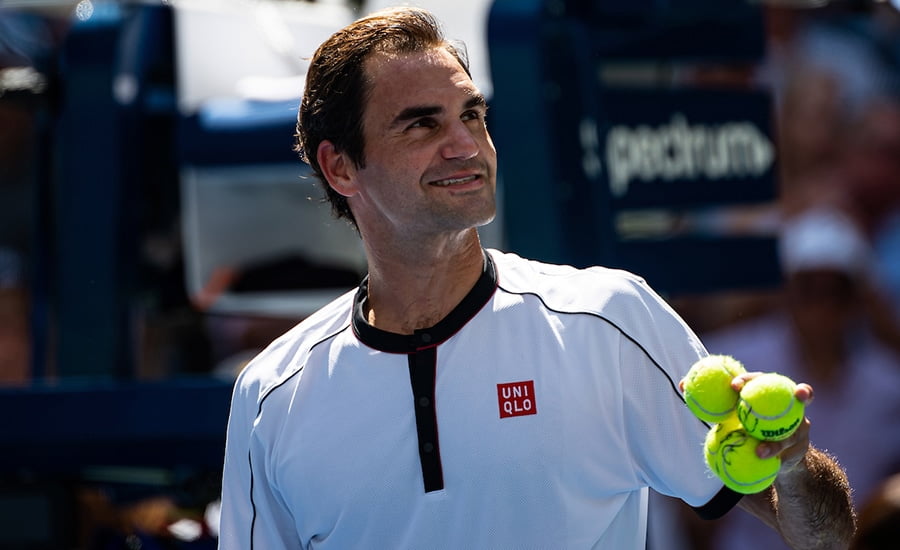 'Roger Federer will always have a chance at Grand Slams,' says top TV analyst Alex Corretja
Roger Federer can never be discounted from Grand Slam contention, says former world number two Alex Corretja.
Federer has not won a Grand Slam for two years since beating Marin Cilic in the final of the 2018 Australian Open.
He has reached a Wimbledon final during that time, though, and Eurosport tennis expert Corretja has warned it would be foolish to ever write him off.
"We are talking about Roger Federer,"said Corretja, "that means you always give him the chance. Until he retires, he will have the chance to win a Grand Slam.
"We know, as time goes on, he will have less chances, but I cannot say I will be surprised if Roger Federer wins the Australian Open, because it could easily happen.
One disadvantage Federer may have to overcome over his rivals is that he is coming into the tournament cold, whilst Rafael Nadal and Novak Djokovic are already acclimatised to Australian conditions due to playing in the ATP Cup.
However, Corretja does not belief that will necessarily hold him back in Melbourne.
"Every player has their own approach," he added. "If Roger is not playing in the ATP Cup, it's because he's thinking that his preparation for Melbourne needs a different competition or a different set-up.
"He will be thinking about what's going to be best for him to achieve his goal, and his goal will definitely be trying to win in Melbourne.
"I think the way Roger is playing, he doesn't need these matches. Rafa and Novak probably feel like they need the matches after the pre-season.
"Of course, Roger has this magician's touch that once he gets in shape after the first couple of rounds, he's going to feel perfect.
"At the end of the day, he will do whatever preparation he feels right with and I am sure he is going to be ready for the Australian Open, and I am expecting him to have a good tournament.
All courts and all matches from the Australian Open are live and exclusive on Eurosport and Eurosport Player.
Keep up to date with all the action at our tennis news section. Win amazing tennis prizes by entering our competitions. Learn more about your favourite players including Roger Federer, Rafa Nadal and Novak Djokovic. Check out the latest kit in our tennis gear reviews. Receive regular updates with our legendary newsletter or read in depth features with stunning photography in tennishead magazine. Can't visit the tournaments you love? Check out our guide on how to watch tennis on TV. Don't miss a thing with our Live Scores service. Follow tennishead on social media at Facebook, Twitter, Instagram & YouTube