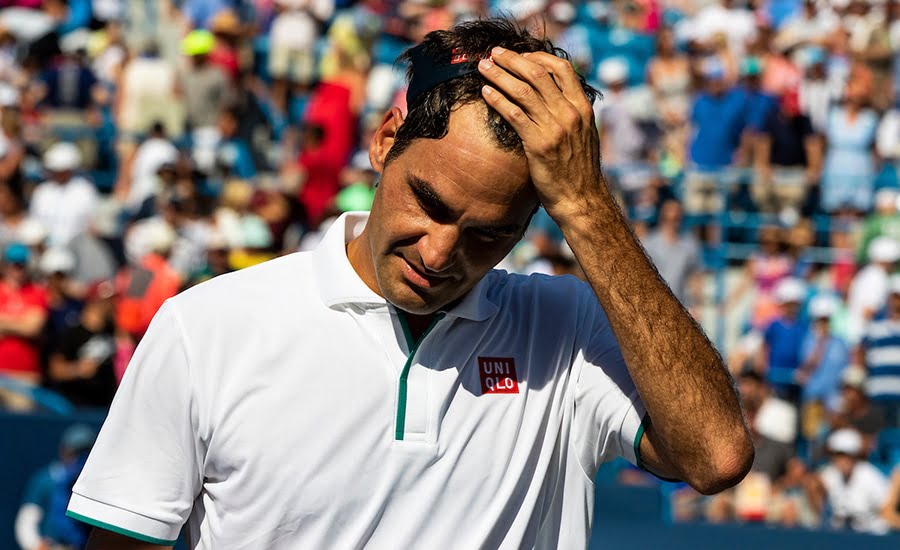 Roger Federer says he 'will be fine' despite shock heavy loss to qualifier in Cincinnati
Roger Federer suffered a shock defeat to qualifier Andrey Rublev at the Cincinnati Masters, but has shrugged it off and vowed to make the most of the unexpected time off.
Federer was playing just his second match since losing to Novak Djokovic in the Wimbledon final four months ago, and was widely expected to roll over Russian Rublev with ease.
However, Rublev turned the tables, overcoming Federer 6-3, 6-4 in just 62 minutes – the Swiss' quickest loss since 2003.
"I played 45 matches this year, so I think I should be fine," said Federer.
"It's also very important for me to see that I'm injury-free and I'm feeling good.
Rublev beats the seven times champion Federer 6-3, 6-4 in 62 (!) minutes to reach the QFs in Cincinnati.

Wow. pic.twitter.com/Xm0sE36vvv

— José Morgado (@josemorgado) August 15, 2019
"Regardless of the outcome of this week, I'm happy I came here. I had good practice sessions. I worked very hard coming into Cincinnati and in that little season we had since Wimbledon, so I can maybe also utilise a couple of days off.
"I'm going to train, do exactly what I need to do for the US Open and that's it. It's fairly simple, but I've got to work hard."
Rublev, meanwhile, wasn't in any kind of a mood to hide how much the win meant to him.
"It's an amazing feeling when you play such a legend as Roger," he said. "At least 99 percent of the crowd was supporting him.
"Today I was just trying to do my best. I told myself I need to play every point to the end. No matter what the situation, I kept fighting."
Look ahead to the rest of 2019 with our guides to every tournament on the ATP Tour and the WTA Tour. If you can't visit the tournaments you love then do the next best thing and read our guide on how to watch all the ATP Tour matches on television in 2019. To read more amazing articles like this you can explore Tennishead magazine here or you can subscribe for free to our email newsletter here