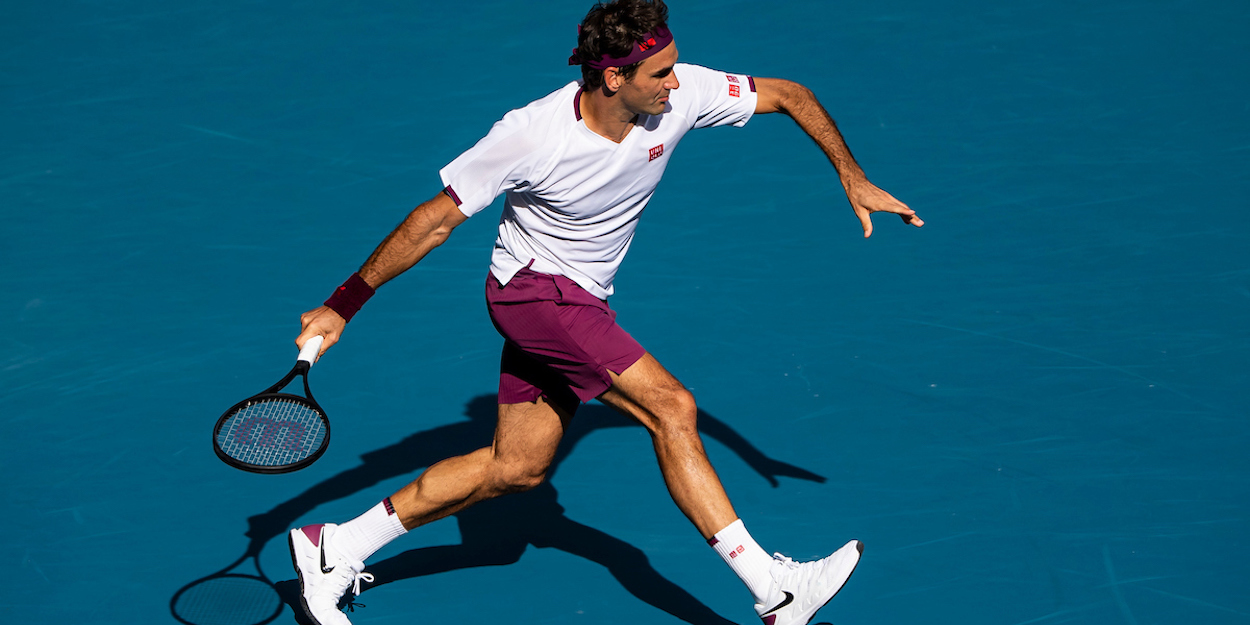 Roger Federer reveals major change on-court after 12 months out of the spotlight
Roger Federer has been spotted on the practice courts in Doha in a pair of new tennis shoes from the Swiss athletic performance company On. 
Up until March 2018, Roger Federer was signed to Nike for his apparel and performance tennis shoes. Following the expiration of that contract, Federer signed with Japanese lifestyle company Uniqlo, opting to continue wearing Nike tennis shoes as Uniqlo does not make performance tennis shoes. 
However, Federer's choice of on-court footwear could be set to change upon his return in Doha this week. Federer has previously bought stakes in Swiss company On, a brand that primarily produces running shoes. 
In 2020, On released their lifestyle sneaker 'THE ROGER Centre Court' in collaboration with Federer. This shoe is not a performance shoe meant to be worn to play tennis, it is simply an everyday wear trainer.
Images from the past week, as well as an ATP video of Roger Federer hitting on the practice courts, show the Swiss star wearing a tennis shoe on-court that is not his old Nike Vapors. 
— Dinora (@norinchi_df) March 5, 2021
The shoes have been camouflaged to trick the eye and make details unrecognisable. 
According to 20min.ch, when On were asked whether Federer was testing a new model to wear on tour, they responded 'On and Roger Federer are continuously working on the next generation of performance shoes,' adding
'be ready for more news shortly.
The image below shows a non-camouflaged pair of what could be the same shoes as Federer laces up before hitting practice, with THE ROGER shoes at right.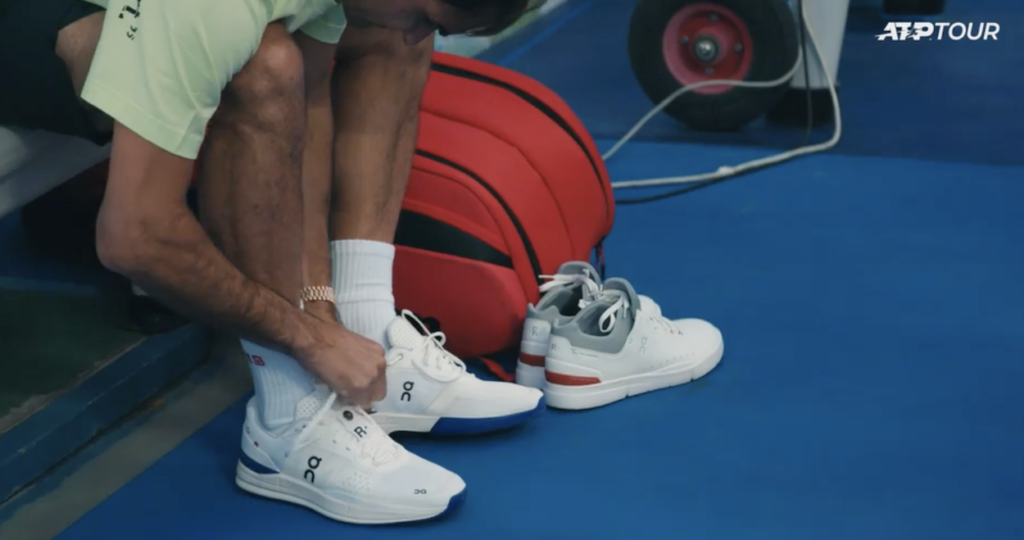 So keep your eyes peeled when Federer returns against Jeremy Chardy or Dan Evans on Wednesday.