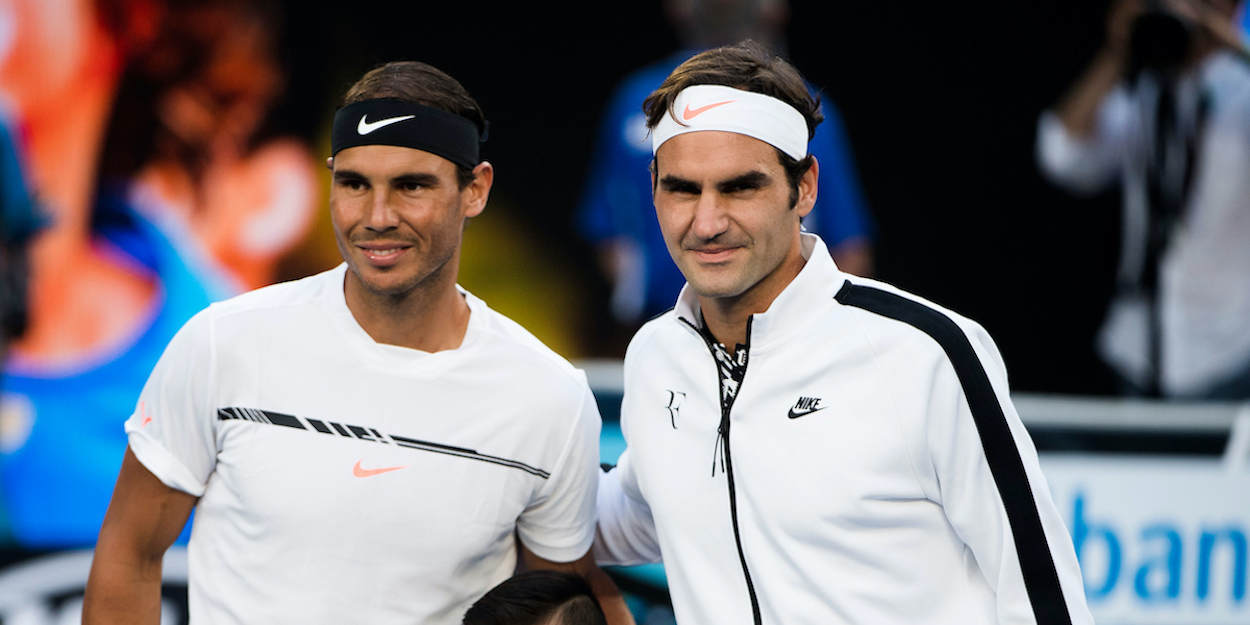 Roger Federer responds to Rafael Nadal's Laver Cup doubles request
Roger Federer has excited fans by accepting Rafael Nadal's request to pair up with him in the doubles at next year's Laver Cup.
Both Federer and Nadal are currently sidelined with ongoing injuries, though the announcement on Monday that the Laver Cup will return to London in September 2022 has prompted the pair to discuss yet another doubles partnership.
Team Europe romped to victory in Boston last weekend in their first ever edition without the 'Big Three', though Nadal and Federer have hinted that they could return in time for next year's event.
Nadal took to Instagram to congratulate the members in this year's Europe squad, before sharing the news that London would host next year's event: "@rogerfederer doubles next year?" wrote the 35-year-old.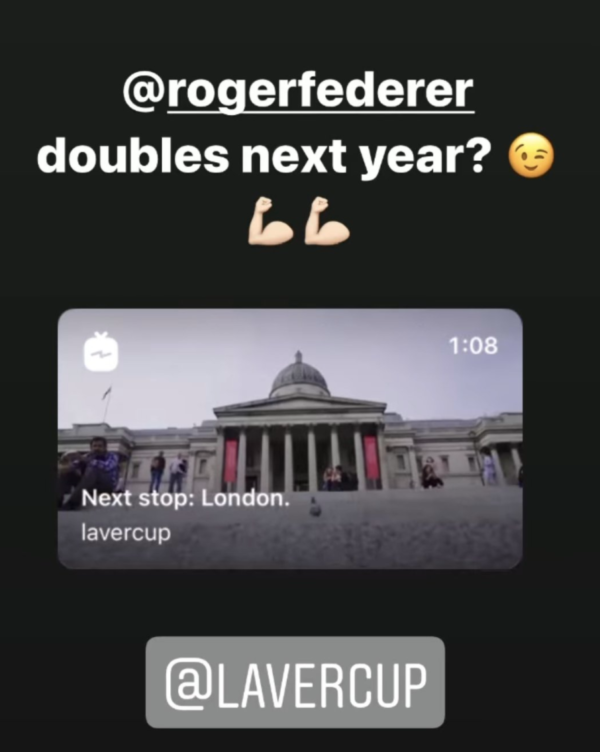 The Swiss star has since responded to the fellow 20-time Grand Slam champion and is hugely excited about the prospect of a 'Fedal' comeback.
"Bringing back the old Fedal in London would be amazing," Federer wrote as he responded to Nadal's post.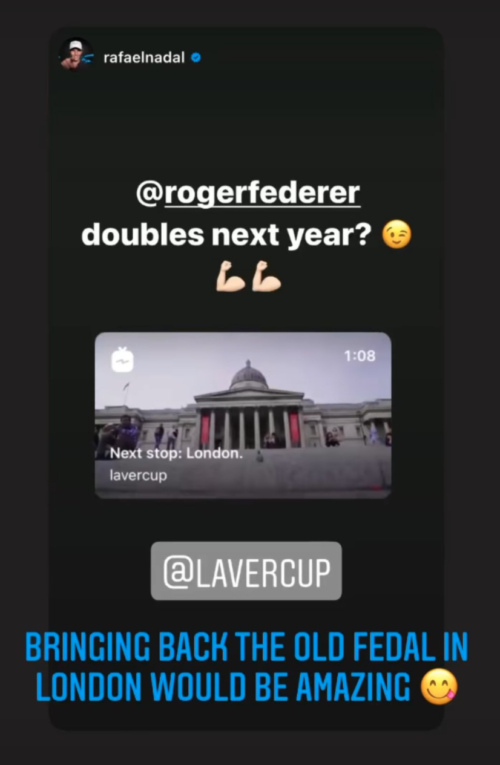 The history-making pair played their first and only doubles contest at the Laver Cup in the inaugural edition four years ago, beating American pairing Sam Querrey and Jack Sock in three sets.