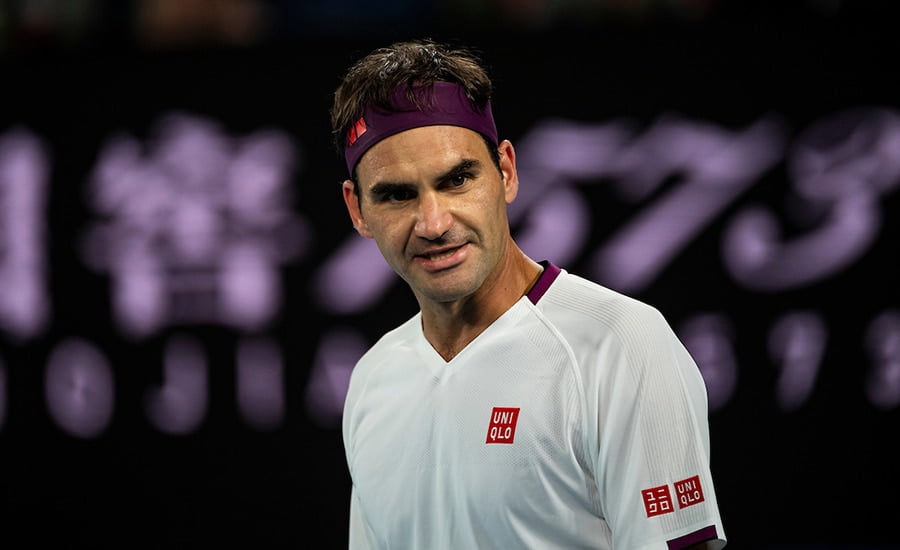 Roger Federer receives fine for on-court swearing, but defends outburst as 'normal'
Roger Federer has received a $3000 fine following his audible obscenity code violation at the Australian Open.
The incident occured during his remarkable win over Tennys Sandgren, when he was unhappy with a call and reacted within earshot of a line-judge.
He questioned it on-court – rather vehemently, as it turns out – leading to a lengthy exchange with umpire Marijana Veljovic, with Federer claiming what he said wasn't in English so shouldn't be treated as an audible obscenity.
However, it was to no avail, and Federer has now been hit in the pocket.
"It was a mix [of languages]," Federer explained after the match. "Clearly she (the lineswoman) speaks mixed. Didn't know that."
He added: "I mean, I don't know. I understand. Back in the day I feel like we could speak to lines-people. Nowadays they tell me, 'Go speak to the umpire'.
"Okay, I'll go speak to the umpire. I walk across the court because they are not allowed to speak to the players.
"Honestly, to be frustrated at one point for over, I don't know, 15 hours [sic] throughout the match, I think it's normal.
"I found it a bit tough. It's not like I'm known to throw around words and whatever. It's not like the whole stadium heard it either. But no problem, I'll accept it."
Keep up to date with all the action at our tennis news section. Win amazing tennis prizes by entering our competitions. Learn more about your favourite players including Roger Federer, Rafa Nadal and Novak Djokovic. Check out the latest kit in our tennis gear reviews. Receive regular updates with our legendary newsletter or read in depth features with stunning photography in tennishead magazine. Can't visit the tournaments you love? Check out our guide on how to watch tennis on TV. Don't miss a thing with our Live Scores service. Follow tennishead on social media at Facebook, Twitter, Instagram & YouTube