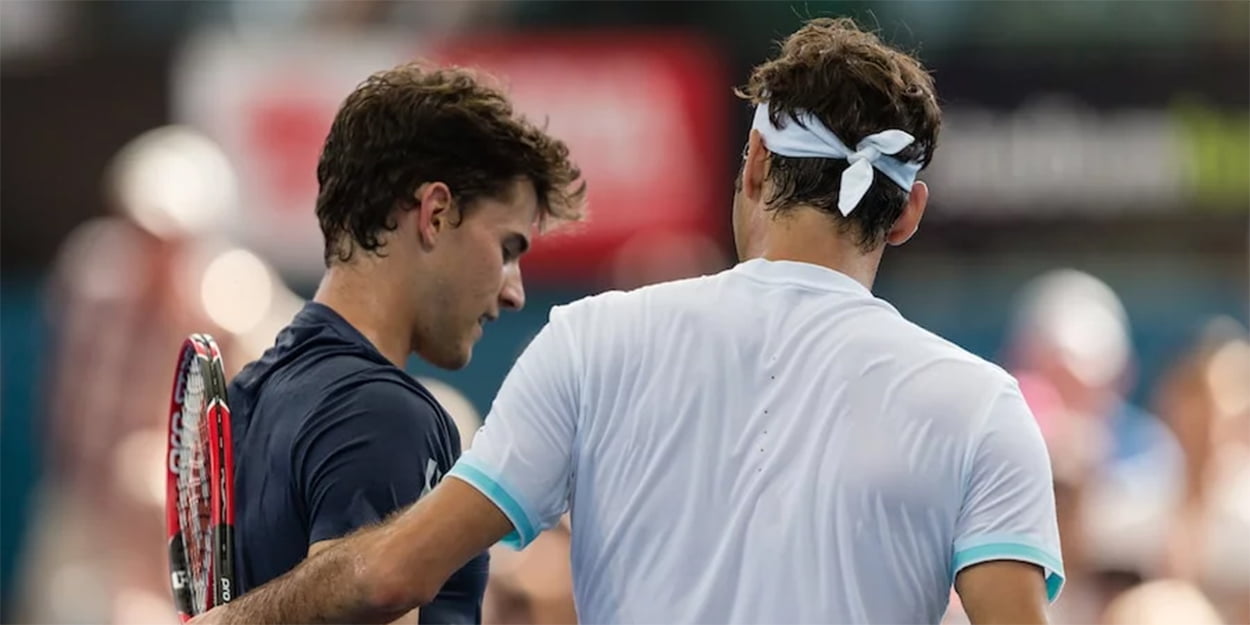 'Roger Federer, Rafael Nadal, and Novak Djokovic are part of the player I am today,' says ATP star
US Open finalist Dominic Thiem says Roger Federer, Rafael Nadal, and Novak Djokovic are 'part of the player he is now.'
Thiem will play his fourth Grand Slam final on Sunday having lost his previous three to Nadal and Djokovic.
This time it is Alexander Zverev that he is facing, but he, like every player of his generation, has been hugely influenced by tennis' titanic trio.
"I mean, it's a long story with them," Thiem explained. ""Definitely they are also a part of the player I am now.
"I started to watch Roger Federer when I was only probably seven or eight years old. When he faced Rafa for the first time at Roland Garros. I was, I guess, only 11.
"First of all, I was watching, admiring them. Then when I got bigger and older, I was still watching them and trying to learn from them, trying to put the great parts what they have in their games into my game.
"Then finally the last stage what I came to was playing against them.
"With every single match, doesn't matter if it's a win or a loss against them, it was a huge, huge experience for me.
"I learned a lot from every single match of them, against them, also every win against these three players, which are without a doubt the three greatest players which ever played that sport.
"So every win against them was a huge boost of confidence and a huge experience."