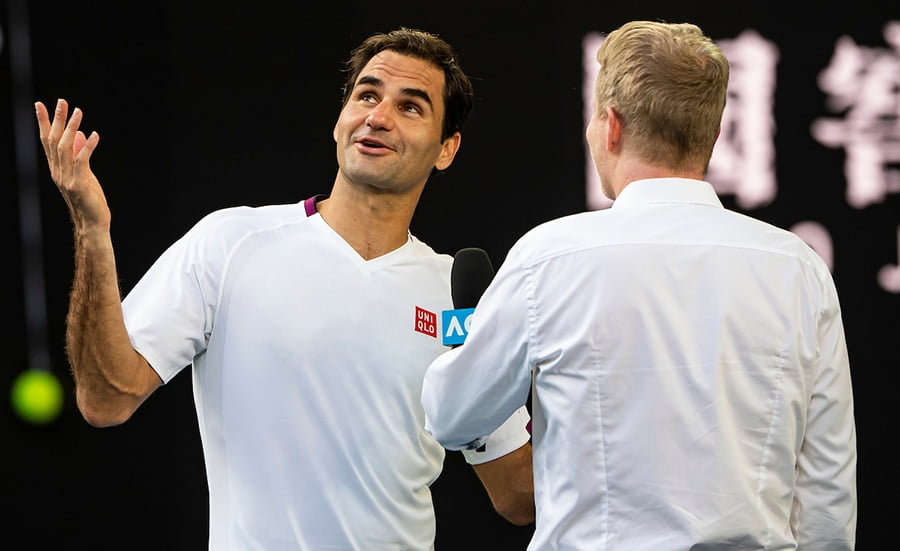 Roger Federer performed 'the biggest miracle ever seen on a tennis court,' says analyst
Mats Wilander says Roger Federer performed a 'miracle' to defeat Tennys Sandgren despite injury at the Australian Open.
Federer looked down and out as his mobility was visibly impaired by a groin injury midway through his Australian Open quarter-final.
He refused to retire hurt, though, simply adapting his game to serve-volley in an attempt to shorten points, and fended off seven match-points before emerging with the unlikeliest of victories.
"It's very difficult to play a tennis match when your opponent is clearly injured," said Eurosport tennis expert Wilander said on Game, Schett & Mats, "especially when the opponent is the favourite and you have a once chance in your lifetime to get to the semis of a Grand Slam.
"So, I feel so bad for Tennys Sandgren, but Roger Federer pulled this match out because first of all he refuses to retire and second of all he has so many different options in his game.
"Literally, like Roger said, he does believe in miracles. I don't know if I've ever seen a bigger miracle on a tennis court.
"Obviously this is the most extreme case we've had but the older players know how to play a three out of five set match.
"This is a perfect example, where the players who've never played three out of five sets before they would have taken injury timeouts."
Watch the Australian Open live on Eurosport and Eurosport Player
Keep up to date with all the action at our tennis news section. Win amazing tennis prizes by entering our competitions. Learn more about your favourite players including Roger Federer, Rafa Nadal and Novak Djokovic. Check out the latest kit in our tennis gear reviews. Receive regular updates with our legendary newsletter or read in depth features with stunning photography in tennishead magazine. Can't visit the tournaments you love? Check out our guide on how to watch tennis on TV. Don't miss a thing with our Live Scores service. Follow tennishead on social media at Facebook, Twitter, Instagram & YouTube