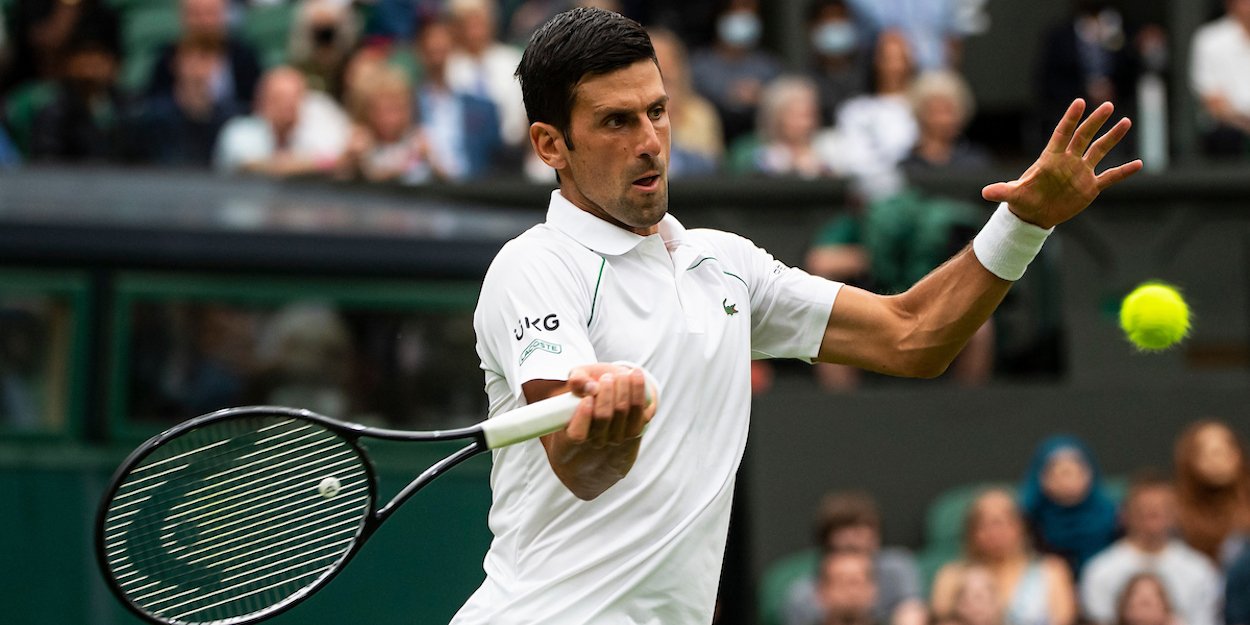 Roger Federer outlines biggest threats to Novak Djokovic at Wimbledon
Following his comfortable victory over Richard Gasquet, Roger Federer discussed the biggest threats to Novak Djokovic at this year's Championships. 
As it stands, Novak Djokovic is the overwhelming favourite to lift his third successive Wimbledon title, whilst Daniil Medvedev, Matteo Berrettini and eight-time champion Roger Federer are all in the mix.
The Swiss star, who dismantled Gasquet in less than two hours, believes Berrettini, Medvedev and Alexander Zverev all have a chance of upsetting the Serbian, alongside himself.
"Well, number one, don't care so much what they say. Number two, where are the bookies from? Are they from England?" said Federer.
When it was confirmed the odds were indeed from English bookmakers, the Swiss continued: "That answers your question about Berrettini. Whoever wins Queen's is always very high.
"Plus he won Stuttgart two years ago. He had a decent Wimbledon a couple years ago too.  That's why he's up there.
"I feel Zverev should be higher because I've played him on grass before. I know he can play very well on the grass, especially if he's clocking his serves.
"Medvedev, he's number two in the world. It's normal he should be up there, as well. Then me with my results here, they always have to put me in somewhere.
"I don't know how to explain it to you. I don't care. It doesn't matter. But they probably are right about Djokovic making all those finals on the other side, that he's the favourite [in that half of the draw]."