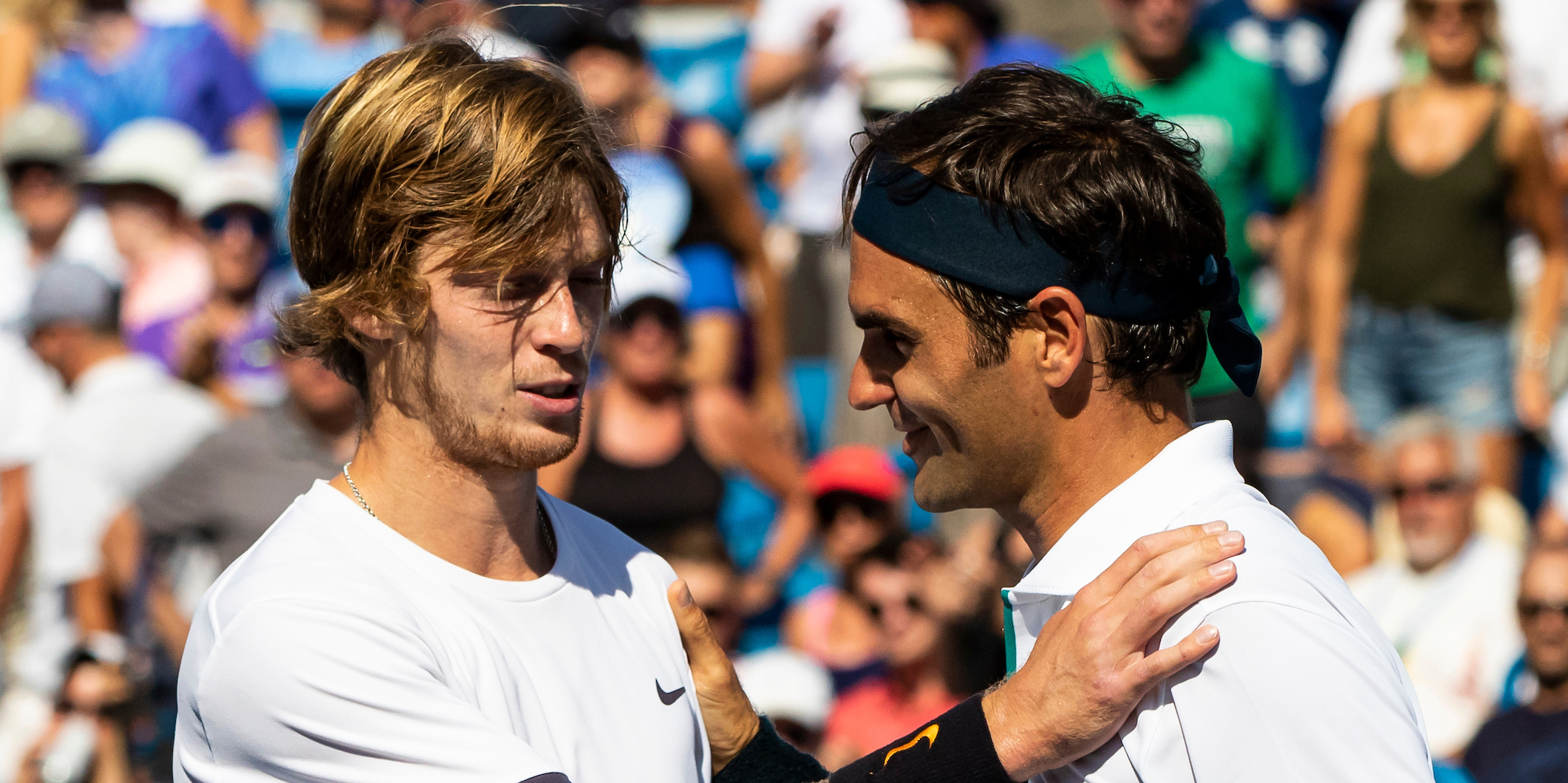 'Roger Federer is the most talented player I have ever seen,' says top ten star
Andrey Rublev has described Roger Federer as the 'most talented' player he has ever seen.
Rublev has had a breakout season in 2020, earning a spot in the top ten for the first time and he is on the verge of making his ATP Finals debut next month.
The Russian has won 4 titles this year, a figure than only Novak Djokovic can match, and he is probably high on the list of players that no one wants to play right now.
Last week he said Rafael Nadal is the 'best athlete' in the world, but he believes Federer trumps him on tennis talent.
"In terms of natural talent, Roger Federer is the number one player I've ever seen," Rublev said.
"He is super clean: Defence, offence, serves well."
Rublev's win over Federer at Cincinnati last season appears to have been the catalyst for his charge into the top ten this year.
Following that match, Federer said Rublev was "excellent" and tipped him to be "something special."
"It's incredibly nice when such a great player compliments you," Rublev said.
"But at that moment, I was not ranked so high. Many of my peers were much higher than me, and even younger guys, such as Felix Auger-Aliassime and Alex de Minaur, came close.
"And Stefanos Tsitsipas was already firmly established in the top 10 then. So I realised that I still had to work and work to try to get closer to the top 10. I understood the level of Tsitsipas, Shapovalov, Auger-Aliassime…
"It was hard for me to play with them. Even when I played good tennis, I could easily lose to them in two sets.
"Now I am confident that if I can play my game, then I will have many chances to win, to control the course of the match. Last year, I did not feel this way."