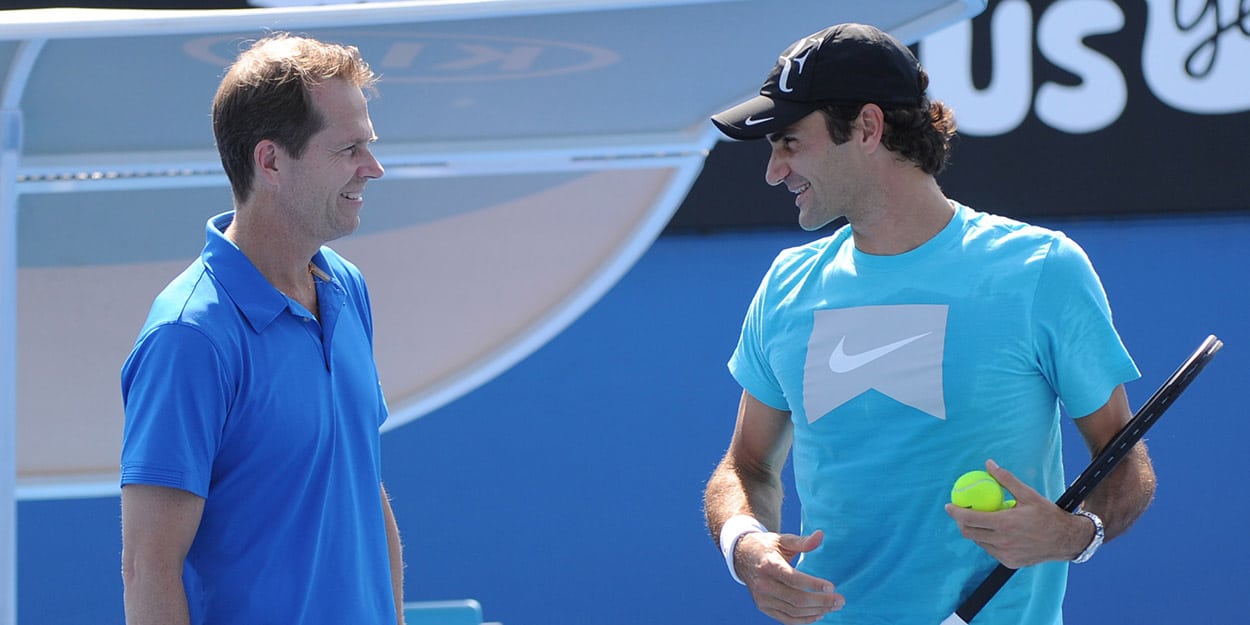 'Roger Federer is almost the perfect tennis player' – Former coach gives glowing verdict on Swiss star
Roger Federer is 'almost the perfect tennis player,' according to his former coach Stefan Edberg.
Edberg coached Federer for two years earlier in his career, although the partnership failed to deliver a Grand Slam title.
However, it also coincided with a transitional period in Federer's game with him using the time to evolve much of his game.
The lack of major titles didn't sour Edberg's experience, though, and and he has delivered a glowing verdict on the Swiss star.
"Like I said to Roger Federer, he looks so easy when he plays, he floats around the court," Edberg Eurosport's Tennis Legends podcast.
"He's got grace, he's got power, he's got touch, he's got everything you wish for.
"He's almost the perfect tennis player as I see it—both on and off-court. So he's very special like we all know."
Edberg was an exceptionally successful player in his own right. The Swede won Wimbledon twice, the Australian Open twice, and the US Open twice, as well as reaching a French Open final.