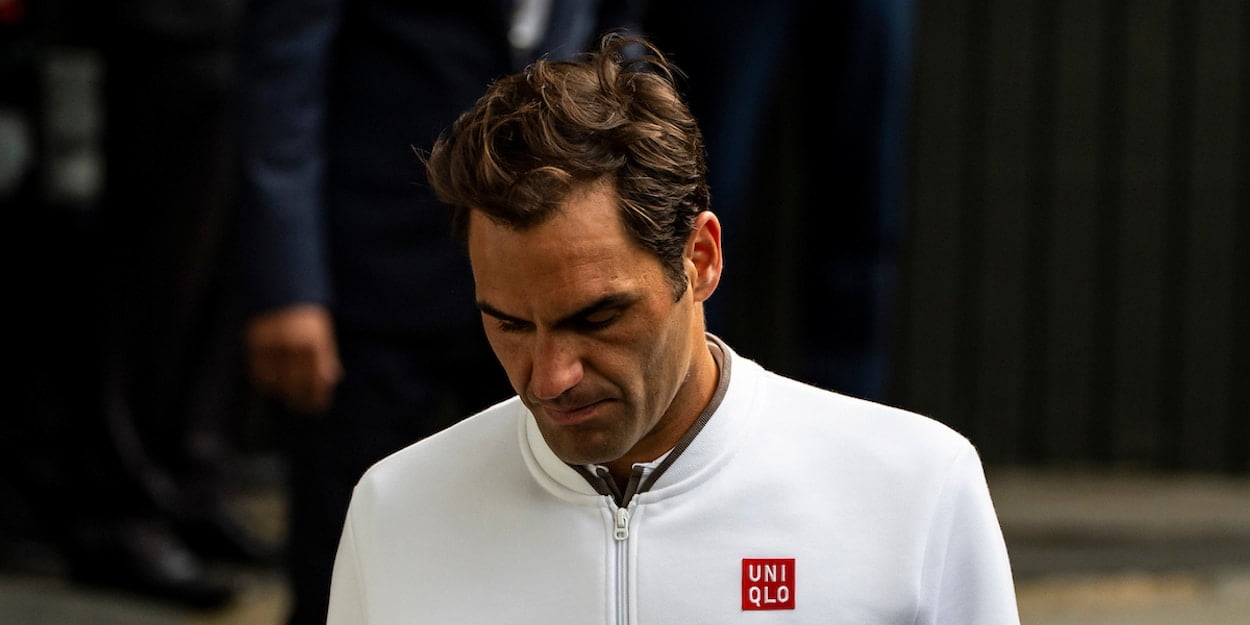 'Devastated' Roger Federer and other leading players react to Wimbledon coronavirus cancellation
The inevitable came to pass on Wednesday afternoon as the AELTC officially announced that Wimbledon would be cancelled this summer due to the ongoing global pandemic. Many players soon took to Twitter to express their thoughts on the decision.
Last year's ladies' singles champion, Simona Halep, shared her sadness but acknowledged that "we are going through something bigger than tennis" and even took the glass-half-full approach that she now has an extra year to "look forward to defending" her title. She shared a pair of photos of herself from last summer holding the Venus Rosewater Dish.
So sad to hear @Wimbledon won't take place this year. Last year's final will forever be one of the happiest days of my life! But we are going through something bigger than tennis and Wimbledon will be back! And it means I have even longer to look forward to defending my title 🤗 pic.twitter.com/PmppwUuKtD

— Simona Halep (@Simona_Halep) April 1, 2020
The woman that Halep overcame in last year's final, the 7-time champion Serena Williams, was a little more concise in her commentary, simply retweeting Wimbledon and stating "I'm Shooked." Serena remains one title away from matching Margaret Court's all-time record tally of 24, and being unable to compete this year at Wimbledon, where she is always amongst the favourites, is likely to be seen as a lost opportunity.
Last year's beaten men's singles finalist, Roger Federer, was similarly brief, tweeting that he was, "Devastated." He followed this up by agreeing with a fan who wrote, "We all are roger but we need to prioritize public health above anything," and retweeting another fan expressing similar sentiments.
This is truly devastating as a tennis fan but being a doctor, I feel this is really the need of hour. Safety of people from this deadly situation we are in right now is a global priority. Everyone stay at home, stay safe, stay distanced.

— Swati Sharma (@swatifederer) April 1, 2020
The 2011 and 2014 champion, Petra Kvitova, added her disappointment to the mix but was able to find the positives, relying on the old adage that absence makes the heart grow fonder and writing, "we know it will be back better than ever next year. And maybe we will all appreciate it even more!" Her fellow former champion, Angelique Kerber, struck a similar chord but took time too to acknowledge the knock on effect with the rest of the grass court season, which has also been cancelled, with no play set to take place on either the ATP or WTA tours until 13th July at best. Kerber wrote that she was "heavy hearted" about being "unable to play in front of my home crowd in Bad Homburg and Berlin." Further to her own personal disappointment she also acceded that it was was equally tough for, "all those who put their heart and soul into these events and for the fans who love our sport and support us players all year round."
— Angelique Kerber (@AngeliqueKerber) April 1, 2020