'Right now the system is a mess,' Alexander Zverev unhappy with Federer position
Alexander Zverev has expressed his displeasure with the current ATP ranking system, specifically the reworked frozen rankings due to COVID, using Roger Federer as an example. 
Alexander Zverev has spoken on the subject of the current ATP rankings at a Mexican Open press conference, noting how he is currently below Roger Federer, who has only played two matches since the Australian Open 2020. 
'I am Roger's Federer's biggest fan,' Zverev began by saying. 'But he hasn't played in a year and is above me in the rankings.
'I played a Grand Slam final, a Masters Final,' referring to the US Open 2020 and Rolex Paris Masters 2020 finals respectively.
'Right now, the system is a mess.'
Zverev later shrugged off the importance of the current ATP rankings.
'The ranking doesn't really matter to me and with the system we have now, I mean, I should be top 4, top 5 in the world in the normal system, but the system we have now is a bit absurd.'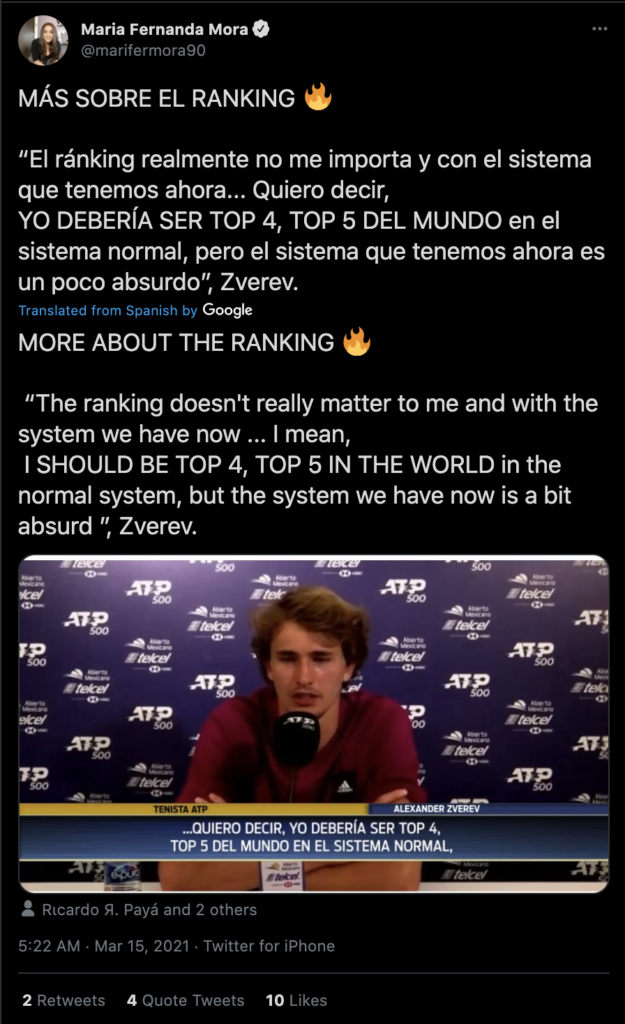 Alexander Zverev gets his Mexican Open campaign underway against next-generation Spaniard Carlos Alcaraz Garfia today. 
Read more Alexander Zverev news here.