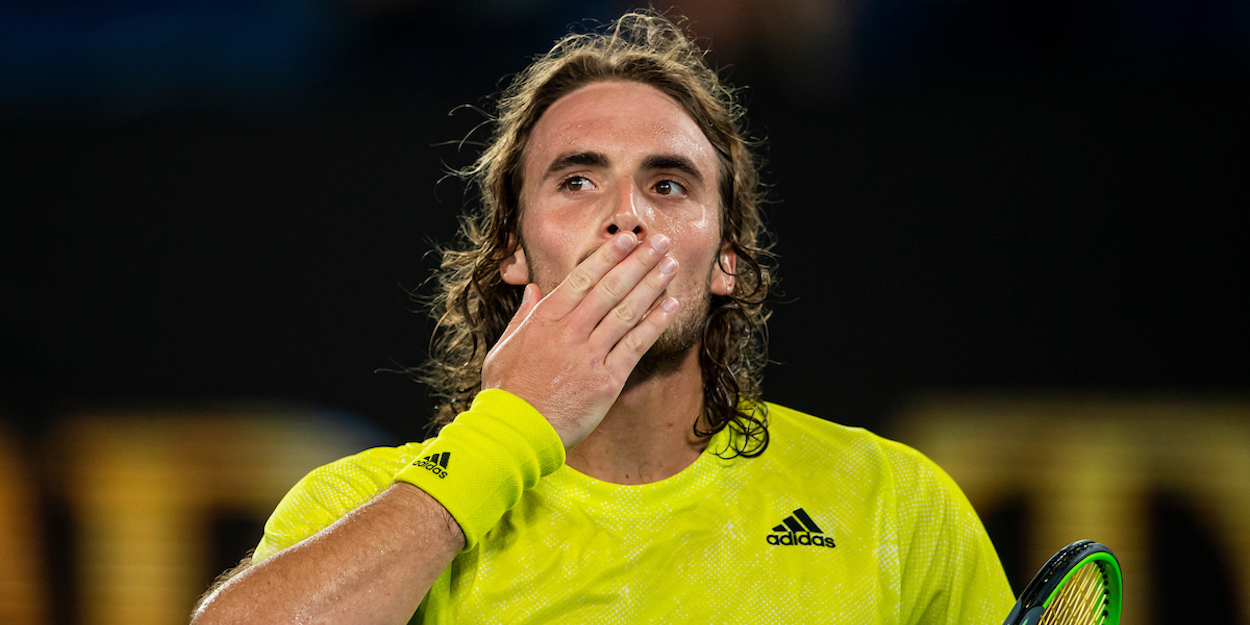 Representing Greece at the Olympics an 'unbelievable feeling', says Stefanos Tsitsipas
Stefanos Tsitsipas said playing at the Olympics cannot be compared to any other sporting event as he prepares to represent Greece in Tokyo.
Tsitsipas and world No. 19 Maria Sakkari will become the first players from Greece to contest the Olympics Tennis in 13 years when the tournament gets underway on Saturday.
The 22-year-old hopes that the history of the Olympics will spur the Greek athletes on, stating that the Olympics feel particularly special in his country.
"I think the experience we're going to get at the Olympics can't be compared to anything else," said Tsitsipas after practice on Thursday. "I think both of us really wanted to be here. The fact that it's a thing now is an unbelievable feeling.
"Being from Greece, the Olympics mean a lot to us. I think both of us would agree that we're very honoured that the Greek flag would be part of tennis this year."
Tsitsipas will begin his Tokyo 2020 campaign against 37-year-old Philip Kohlschreiber, who will make his second appearance at the Games having also represented Germany at Rio 2016.
"Battle of the backhands, yeah," Tsitsipas said of their upcoming encounter. "He's someone that I've played a few times in the past. It's going to be my first match. I'm hoping for a good start – just try and play my aggressive game, play smart and make it on my terms.
"The conditions here are slightly different. The last couple of weeks I was playing on different surfaces and different conditions but I think after a couple of practice sessions it's going to feel great. I think my mind is there and my body too."