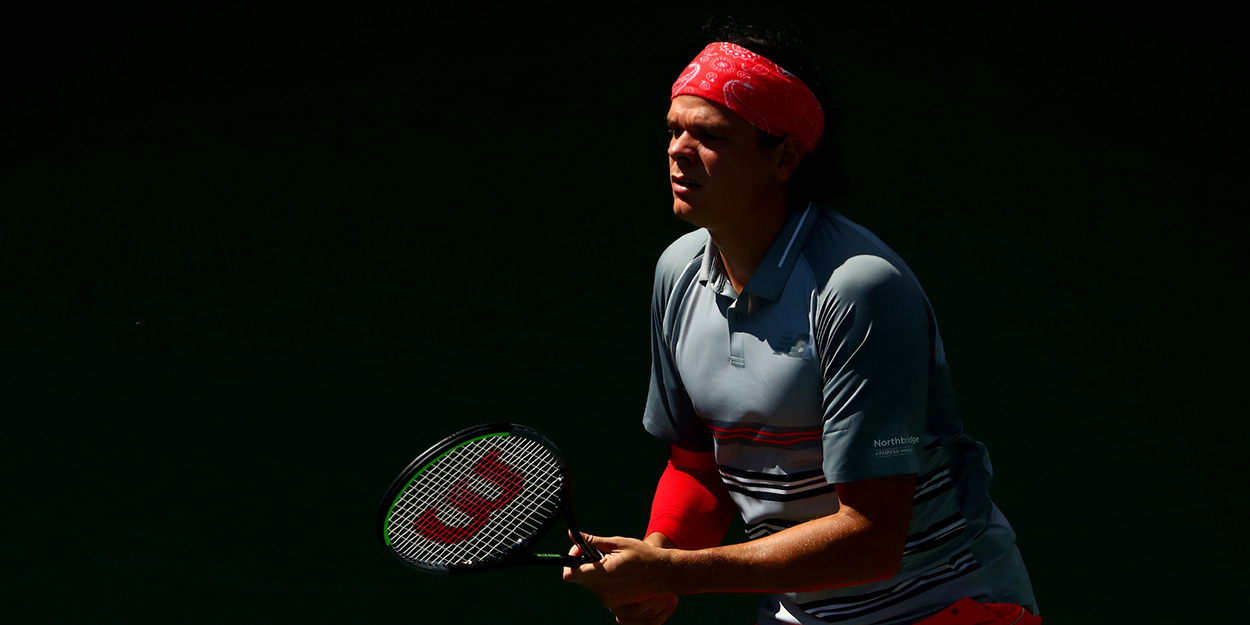 Raonic: 'I may play much less because this is not psychologically healthy for me'
Milos Raonic says he will 'play much less' in 2021 if the current conditions in tennis don't change.
The Canadian ace has rediscovered some of his best tennis this year and has found himself once again challenging for a top ten spot.
He lost in the Paris Masters semi-final to Daniil Medvedev on Saturday to improve his position further, and it was another encouraging performance from Raonic.
However, with tennis players going from one quarantine and 'bubble' to the next all around the world due to coronavirus restrictions, he says he is rethinking his schedule – particularly with current rankings rules protecting the points of players who don't play.
"If it's like this week in and week out, and you know you're going to have the possibility to play a full season, I'll be playing much less because a lot of things will carry over from this year," Raonic admitted.
"Especially under the conditions of not being able to leave the hotel room, it's just not something that's psychologically healthy for me or even just for the soul, and I have to have a little bit of freedom in that sense.
"Under those conditions for long bouts of time, it's not something that I'm going to be looking forward to."