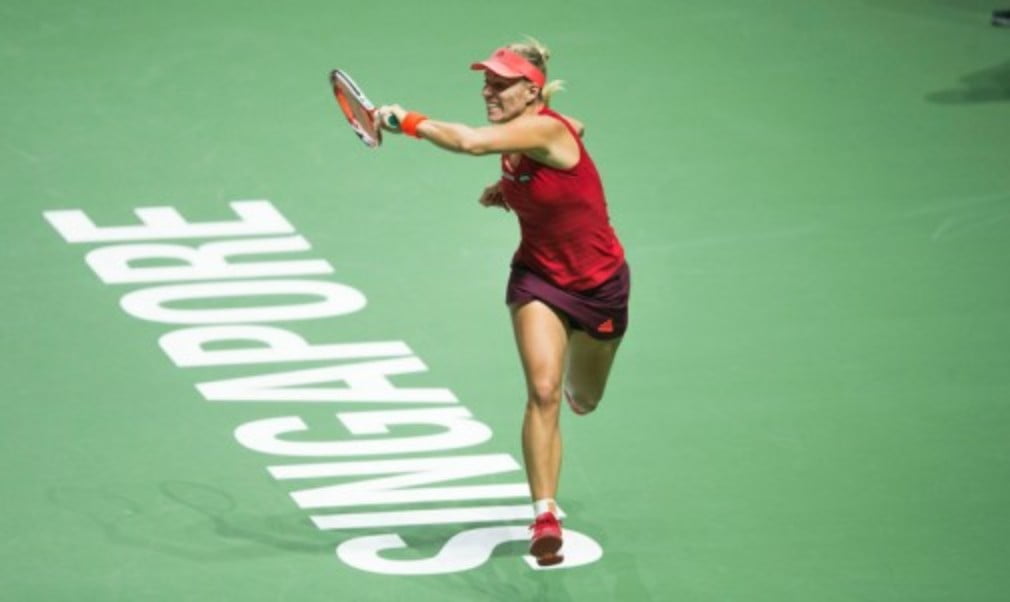 Raising the bar
Originally published on 25/10/16 00:00
When the WTA Finals moved from Istanbul to Singapore in 2014, I built a team here. It was the first time we had ever set up an office in the host city. The event has certainly gone from strength to strength. It has gone from a seven-day tennis event to a ten-day sport and entertainment spectacle.
Now we are in year three of a five- year term. Tennis in Asia is on a real upward trajectory and we're excited about the programmes we have built. We want to grow the WTA brand and create a legacy of tennis in the region.
It's important to create an experience that will keep your players, your fans, and obviously your sponsors and VIPs coming back and wanting to continue to be a part of. The players work all season long to accumulate enough points to be in the top eight in the world to qualify to come to Singapore. It's the largest prize purse ($7 million) and every single match is like a Grand Slam final. It really is the crown jewel season finale that all the athletes look forward to. From before they arrive to after they depart, we work really hard to make our players feel special.
With a coaches' conference, entertainment, business events – and new for 2016 a 'Family Day at the Tennis' – we're casting the net wider and this event really has something for everyone, not just a hard-core tennis fan.
An important part of the tournament experience is the entertainment. In 2014 we had Mariah Carey and last year Paloma Faith performed at the entertainment event. This year we're very excited to have Sophie Beem, who is Beyonce's latest proteՁgeՁ and is really exploding in North America.
We've got a fan village with sponsor activations and activities for kids, which is free to the public. The practice facility is also open to the public so fans can get up close to the players, watch them train and that has really revolutionised the fan experience.
We bring legends to Singapore; former Grand Slam champions like Martina Navratilova, Chris Evert and Monica Seles who do community and corporate events, play Pro-Am events and really engage with the public.
One of the highlights of the WTA Finals is that we bring the past, present and future together and we've created the WTA Future Stars programme, our junior development platform across Asia Pacific. We're very proud that we have been able to reach so many kids in 18 countries in just two years. On top of that, the WTA Future Stars tournament provides a platform for the best players in the region to be able to play on the same stage as the top eight players in the world during the WTA Finals. They get mentoring opportunities, take part in official events, and get autographed items given to them from the players. It's a life changing experience for a lot of these young girls.
The BNP Paribas WTA Finals Singapore presented by SC Global will be held in Singapore for another two years and we're really looking to raise the bar every year.
This article originally appeared in tennishead Volume 7 Issue 5. For more great features, in-depth gear reviews and stunning images subscribe to tennishead today. ´è_´è_´è_