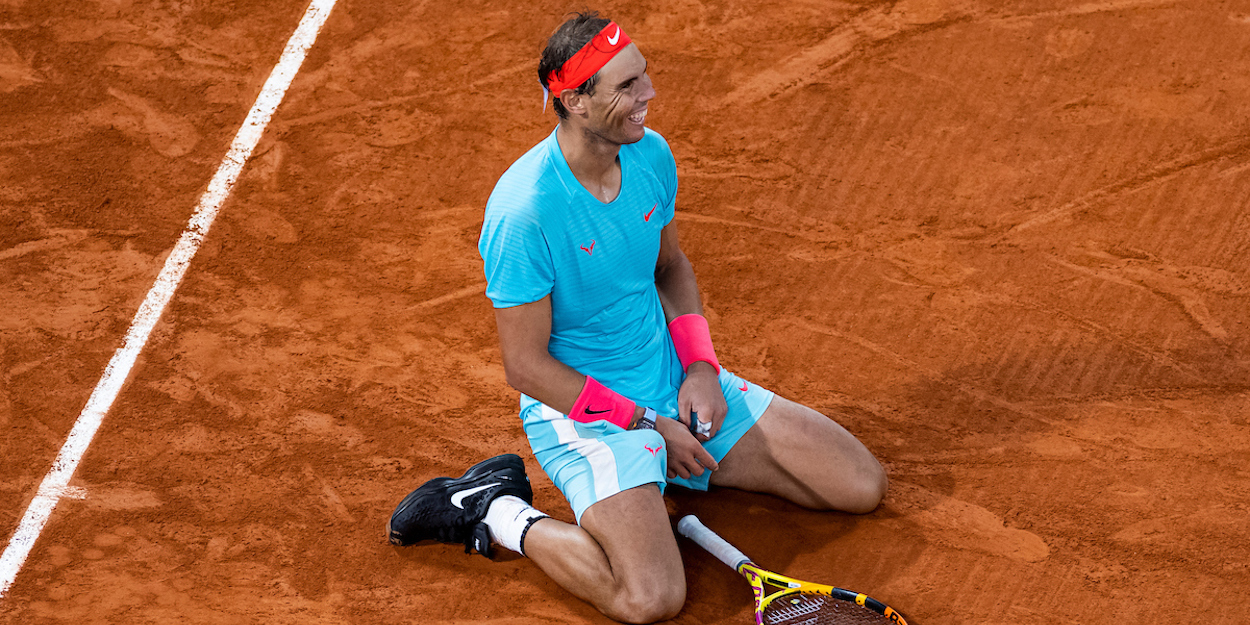 Rafael Nadal's 5 most dominant Italian Open titles
Rafael Nadal usually gives himself the perfect preparation for Roland Garros by lifting an Italian Open title. The Spaniard has won more than any other player in Rome with nine victories, but which of his runs have been the most dominant? 
With less than a fortnight to go until Roland Garros, this is usually the time when the 13-time French Open winner clicks into gear at the final pre-cursor event. As the Italian Open gets underway, Tennishead looks at the championship runs where the Spaniard has enjoyed the smoothest ride to the title.
Stat Preview 
Before we delve into the most commanding Italian Open runs for Nadal, some statistics you ought to know.
Rafael Nadal has triumphed in Rome nine times throughout his career. Only three tournaments can surpass this, with Rafael Nadal winning 11 times at Monte Carlo and Barcelona respectively, and of course Roland Garros (13 times).
The Spaniard enjoyed his first ever victory in Rome in 2005 at the age of 18, when he defeated Guillermo Coria in the final 6–4, 3–6, 6–3, 4–6, 7–6(6).
Following his shock defeat to Diego Schwartzman in 2020, Rafael Nadal fell to a record of 63-7 in Rome, not bad hey?
Rafael Nadal has won two of his Italian Open titles without dropping a set, beating current World No 1 Novak Djokovic in the final on both occasions.
5) 2005 
This edition was not Nadal's most successful in terms of games dropped or sets conceded at the Italian Open, but it was certainly one of the most memorable for the Spaniard on his tournament debut.
The fifth seed came through his opening three matches with consummate ease, dropping just eight games across six sets as he sailed through to the quarter-final stages.
Here he met Radek Stepanek, who gave Nadal his first real competition on Italian soil after taking the opening set 7-5. However, the 18-year-old remained unphased, battling back in brilliant fashion to take the next two sets 6-1.
In the semi-final, Nadal dropped the opening set once again, this time to compatriot David Ferrer 6-4. However, the teenager fought back yet again against his more experienced counterpart, eventually winning 4-6 6-4 7-5 to book his place in the final.
The Spaniard faced his toughest test in the final as he took on Guillermo Coria in a bid to win his first Rome title and his second Masters 1000 championship.
Nadal showed his trademark fighting spirit to rally from down 0-3 in the fifth set to defeat the 2004 French Open finalist 6-4, 3-6, 6-3, 4-6, 7-6(6) in a gut-wrenching five hours and 14 minutes.
4) 2007
Nadal achieved a remarkable feat in 2007, equalling Thomas Muster's three Italian Open titles in his first three appearances in the capital, dropping just one set in the process.
The Spaniard started his campaign in devastating fashion, dropping just ten games across two matches before dispatching Novak Djokovic at the quarter-final stage 6-2 6-3.
The semi-final was to be the toughest test for Nadal, as fourth seed Nikolay Davydenko levelled the match at one set apiece after taking the second tie-break 10-8. Yet again, Nadal ensured he remained unbeaten in Rome by taking the decider 6-4 in a thriller.
In the final, Nadal issued his heaviest punishment of the campaign, defeating clay specialist Fernando Gonzales 6-2 6-2 to rack up yet another Italian Open title.
3) 2019
After a surprising five years without a championship in Rome, Nadal returned to winning ways in 2018 before recording back-to-back championships for the fourth time in 2019.
The Spaniard was unplayable at times, recording a total of four bagels across his five matches and dropping a total of just 20 games in the tournament, which averages out at 1.8 games per set.
Heading into the semi-finals, Nadal had dropped just six games across three matches, four of which were conceded against Fernando Verdasco at the quarter-final stage.
Stefanos Tsitsipas proved a tougher nut to crack in the semi-final, though Nadal still came away with a 6-3 6-4 victory to book a place in his 11th final and his fourth against Novak Djokovic.
Nadal inflicted his fourth bagel in the opening set against the top seed, before the Serbian rallied back in the second 6-4. In the decider, Nadal continued his dominance, thrashing Djokovic 6-1 to clinch a ninth Italian Open title.
2) 2012
This is where things get truly impressive. Nadal, eager to prove a point after his straight-sets defeat to Novak Djokovic in the 2011 final, bounced back as only he can do without dropping a single set.
The Spaniard dispatched Leonardo Mayer, Marcel Granollers and Tomas Berdych in a total of 17 games, at an average of 2.8 games conceded per set.
Once again, Nadal faced Ferrer in an all-Spanish affair and after taking the first set on a tie break 8-6, Nadal rallied home with yet another devastating 6-0 set.
This time, Nadal inflicted his Italian Open revenge upon arch rival Novak Djokovic, defeating the Serbian 7-5 6-3 and continuing his streak of not dropping a set.
1) 2009 
In truth, there was very little to separate Nadal's titles in 2009 and 2012, with the Spaniard refusing to give up a set in either campaign.
However, in 2009, Nadal dropped just 2.6 games per set, compared with 3.1 games three years later.
Nadal defeated Andreas Seppi comfortably on his opener, before dropping just one game against two-time Roland Garros finalist Robin Söderling.
On his way to a fourth final in five years, Nadal ousted Fernando Verdasco and 2007 finalist Fernando Gonzalez by a 6-3 6-3 scoreline respectively to set up a first ever Rome final against Djokovic.
Despite a closely contested first set which Nadal settled on a tiebreak, the Spaniard took the second 6-2 to maintain his 100% record in Italian Open finals and his first campaign in Rome without dropping a set.