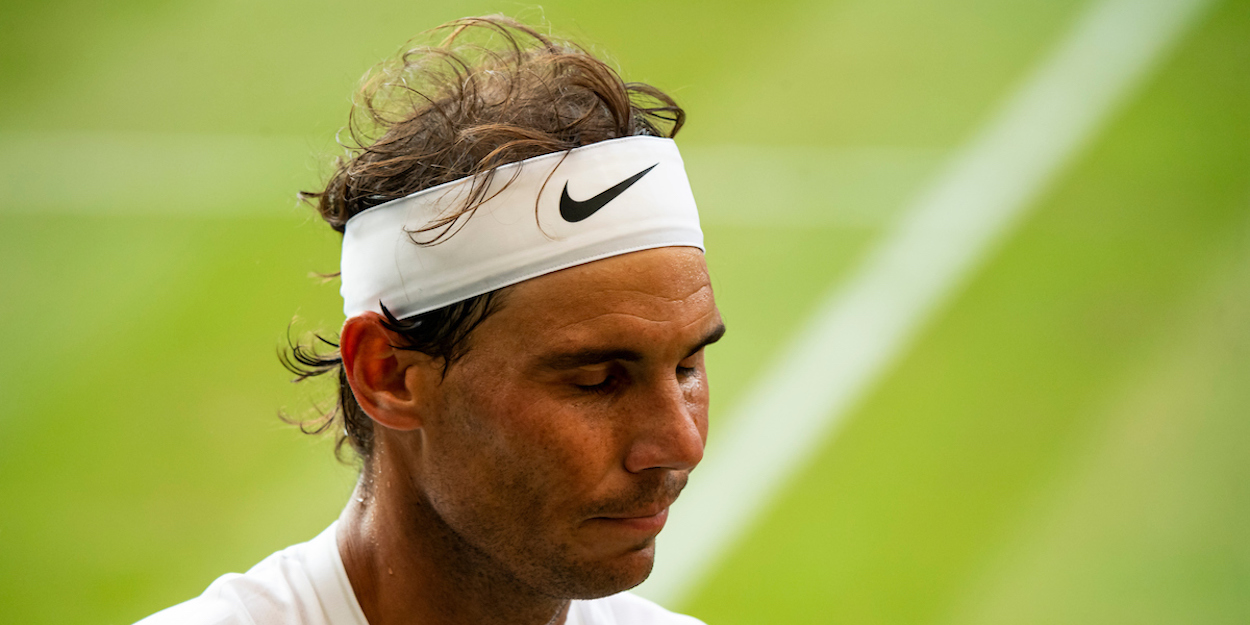 'I am the age that I am,' Rafael Nadal casts doubt over Wimbledon appearance
Rafael Nadal has cast doubt on his appearance at Wimbledon later this month following his French Open semi-final defeat to Novak Djokovic. 
The World No 3 told Spanish press that his long-term ankle injury had not caused him to lose the semi-final – but admitted he will need to rest and he won't play a grass-court warmup event before Wimbledon on June 28.
"There is nothing with my ankle. The protection was due to my problem that I have played with since 2005," said Rafael Nadal.
"When I play according to what type of games it hurts but I am used to it. It has no impact on the result."
"I will not play the Mallorca Championships. I am the age that I am, I would love to play in front of the spectators at home but there is no choice.
"The first reason is because I never play in the week before a Grand Slam. I also don't feel ready to start training on grass in three days. It is unsustainable."
When asked about whether his Wimbledon campaign was in danger, the Spaniard refused to confirm whether he would be playing the grass-court Slam.
"After two intense months in a positive clay season without having achieved the final goal, I have managed to achieve two titles.
"The body after so much struggle usually suffers a slump. Wimbledon this year is in two weeks. It's different from when I was 25 years old. I am 35 and you have to see how I recover in every way.
"I need to digest it all, be calm, take a few days off and go home. We have been locked up in Paris for two and a half weeks and I need to breathe a little, enjoy the good weather in Mallorca and what is going to happen is of little importance "