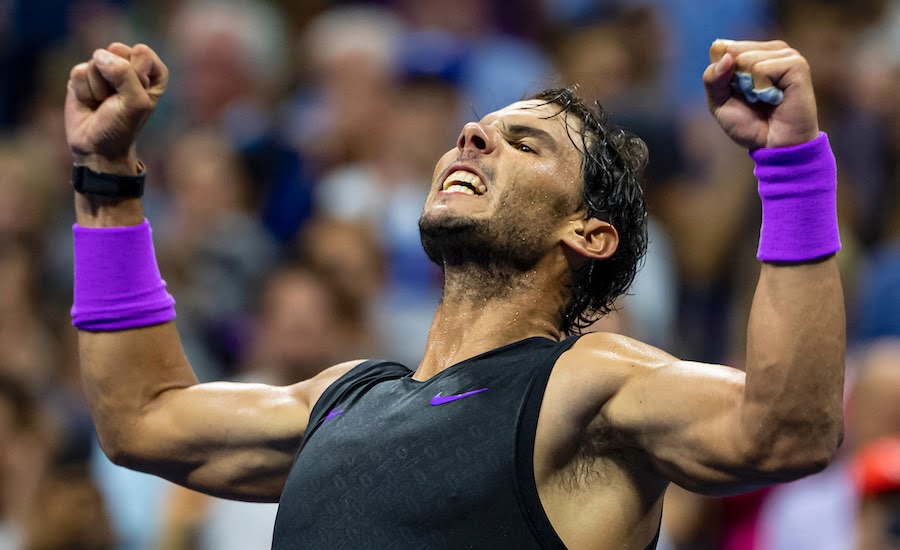 'Rafael Nadal will become the greatest player in history in 2020,' Mats Wilander predicts
Rafael Nadal will become the greatest player of all time in 2020 says Mats Wilander – on paper at least.
Nadal needs one more Grand Slam title to equal the total set by Roger Federer, and that is very much in his grasp right now.
And, according to Eurosport tennis expert and seven-time Grand Slam winner, Mats Wilander, this is the year he will achieve it.
"I think this is the year when Rafa Nadal will become the greatest player of all time on paper," said Wilander.
"I can never compare them on court because how do you compare Roger Federer and Rafa Nadal? That's impossible.
"Roger Federer is five years older, six years older, blah-blah. No, you can't but on paper Nadal will become the best player of all time this season, I think he will."
Perhaps the biggest potential barrier between Nadal and history is his age and injury record.
However, Wilander believes that Nadal only plays if he is at peak fitness, so as long as he is playing it's a good indicator that he is in Grand Slam-winning condition.
However, holding onto his world number one ranking is another matter entire.
"I think Rafa is too smart, he is too good a player to be playing if he didn't think he could win and if he thinks he can win that means he is physically good enough to win.
"So yes, Rafael Nadal will win a Grand Slam this year but I am not sure if can stay number one in the world, that's the only thing.
"I feel like because the long season last year with the Davis Cup and now the ATP Cup, I feel that he is going to have one time this year when he needs a break and that's never good for your ranking.
"But is he playing for the ranking? Not to begin with, I think he's playing to win a Grand Slam and if it works out then yeah, he would want to be number one too, but I think he is trying to win another Grand Slam or two and he will for sure."
All courts and all matches from the Australian Open are live and exclusive on Eurosport and Eurosport Player.
Keep up to date with all the action at our tennis news section. Win amazing tennis prizes by entering our competitions. Learn more about your favourite players including Roger Federer, Rafa Nadal and Novak Djokovic. Check out the latest kit in our tennis gear reviews. Receive regular updates with our legendary newsletter or read in depth features with stunning photography in tennishead magazine. Can't visit the tournaments you love? Check out our guide on how to watch tennis on TV. Don't miss a thing with our Live Scores service. Follow tennishead on social media at Facebook, Twitter, Instagram & YouTube