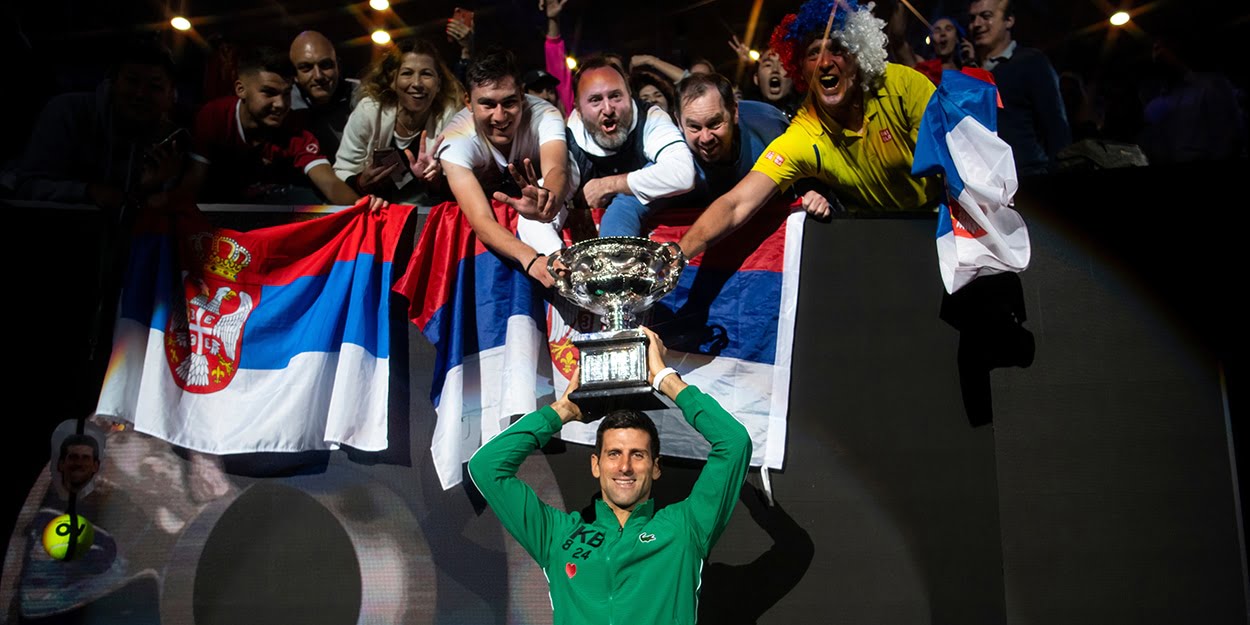 Rafael Nadal accused of being 'too poor a sportsman' to cope with Novak Djokovic popularity
Rafael Nadal was not a strong enough sportsman to cope with Novak Djokovic being more popular than him at the ATP Cup, says the Serb's father.
A feature of the ATP Cup was the vocal support of the Sydney's Serbian community, particularly in the final when Djokovic faced off against Rafael Nadal in the final.
Nadal lost the match, and was highly critical of the crowd, branding them 'disrespectful' afterwards.
Srdjan Djokovic, though, says Nadal has the crowd advantage everywhere else, so he can't complain now.
"That happens to Novak across the world but he never complains," Srdjan Djokovic told Telegraf.
"In Sydney, our great players won the ATP Cup and there were lots of our fans (from the Serbian community in Sydney).
"So for example, Rafael Nadal couldn't as a sportsman take that the crowd supported Novak.
"Novak has been dealing with that across the world for the past 15 years but he never complains."
Djokovic Snr. also had a warning for Roger Federer, claiming that he will be sharing his Grand Slam record with his son by the end of the year, as well as losing his number of weeks at world number one record too.
"This year he will equal Federer's [all-time Grand Slam] record because he will win all the remaining three Grand Slams.
I think it will be October when he will catch him up for weeks at world number one, too."