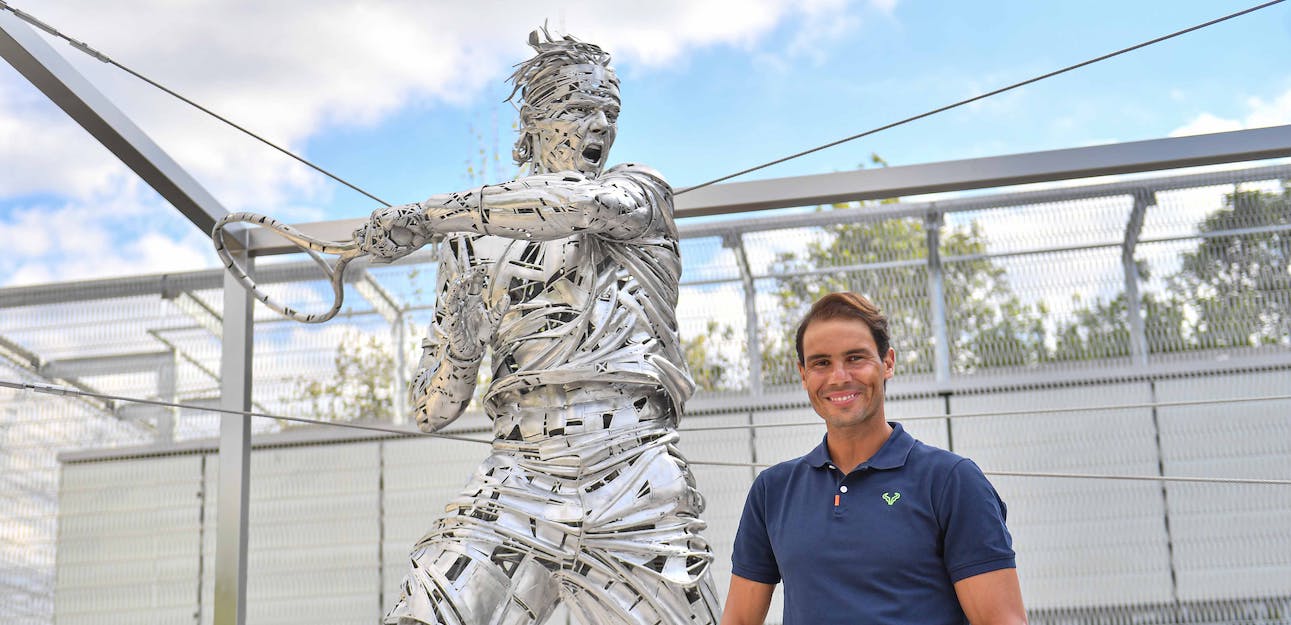 Rafael Nadal on Roland Garros statue: 'It's spectacular and it means a lot'
Rafael Nadal has thanks the FFT for what he has described a 'spectacular' tribute as they unveiled a statue of him at Roland Garros.
Nadal is the most dominant player in history at the French Open, winning 13 titles and losing just two of the 102 matches he has completed there.
And, after getting his first good look at the statue, Nadal has understandably expressed his gratitude.
"The statue is spectacular," Rafael Nadal told the ATP Tour. "I think it is very real.
"If you haven't seen it live, if you stay close you'll notice. It's a clean, modern statue and I'm very pleased.
"It's really difficult to build a statue with that material and be so real as this one is.
"It means a lot. Having a statue within such a special place for our sport, in a place that is very special for me is something unique.
"Not being French, I can only say thanks to the FFT, to the former President who promoted it and the current President who continued with the project."