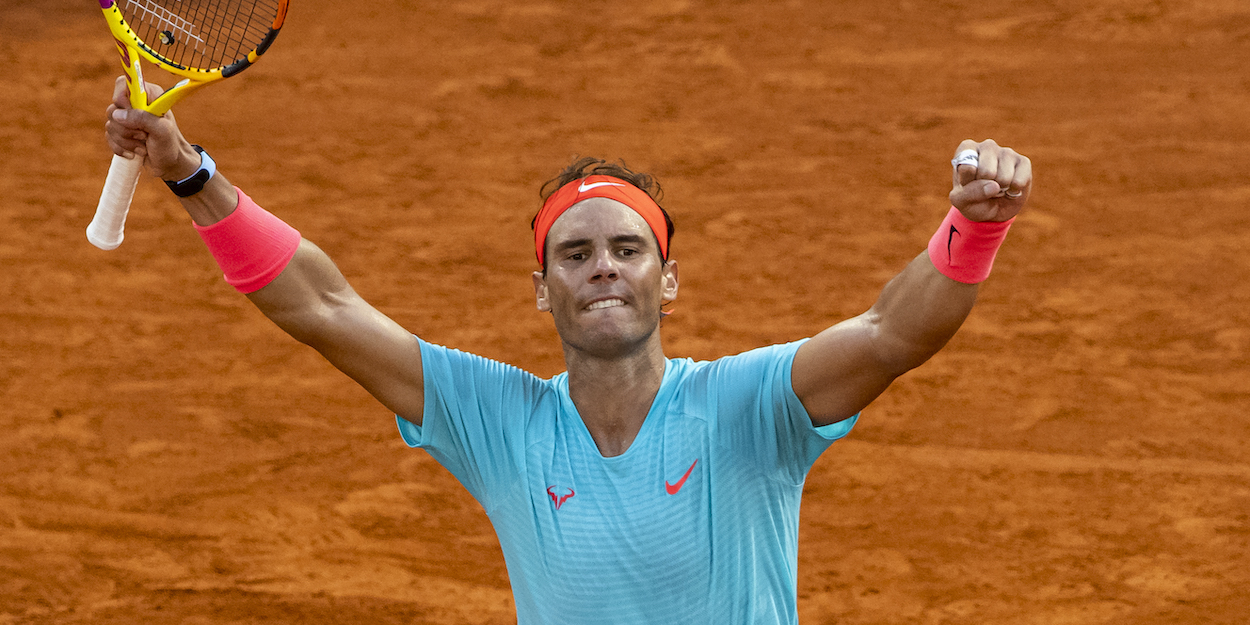 Rafael Nadal powers past Novak Djokovic to join Roger Federer in Grand Slam history books
Rafael Nadal demolished Novak Djokovic in the final of the French Open to equal Roger Federer's all-time Grand Slam record.
Nadal was at his brilliant best from the very first point, playing no-miss tennis against the world number one before rounding out a completely dominant 6-0, 6-2, 7-5 win.
It was the Spaniard's 13th crown at Roland Garros and 20th overall, meaning he is now level with Federer in the record books.
"Congrats to Novak for another great tournament," Rafael Nadal said afterwards. "Sorry for today. In Australia he killed me a couple of times ago.
"It's clear today was for me. That's part of the game. We've played plenty times together – one day one wins, another the other.
"I want to send a message, everyone around the world, we are facing one of the worst moments that I think we remember in this world facing and fighting against this virus.
"Just keep going, stay positive and all the very best. Together probably we will go through this and we will win the virus soon."
More to follow…