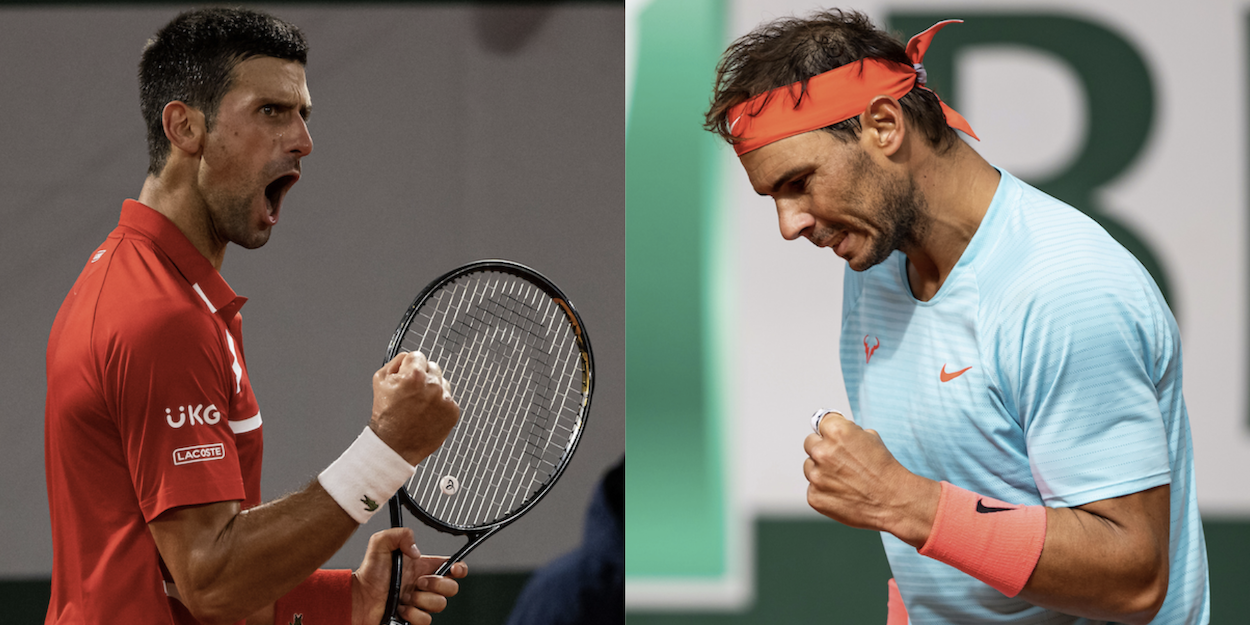 'Rafael Nadal and Novak Djokovic have been given a huge advantage,' says Greg Rusedski
Greg Rusedski says Novak Djokovic and Rafael Nadal are helped by slower court speeds, and has urged the ATP to introduce more variety.
The dominance of the Djokovic and Nadal, along with Roger Federer, has shaped the tennis landscape for almost two decades now.
Amazon Prime analyst Rusedski, though, says more can be done to help the younger players make their breakthrough, including producing faster court speeds.
"I think the problem is you had three of the all-time greats at the same time," Rusedski told iNews. "And unless they change the court speed [that won't change]."
"It's medium, medium-slow [everywhere]," Rusedski added. "And this has given the Big Three a huge advantage because every tournament they go to, there aren't big adjustments needed."
By contrast to the usual slower court speeds, Dubai last week was played on a very quick surface, and it produced a plethora of shock results.
"Look at Dubai last week, you had Aslan Karatsev who won," Rusedski said.
"There were a lot of upsets throughout the draw because you had a quick tour and quick balls. So [we need] more variety."
Rusedski, though, also believes the younger players may need to wait a little longer for any major Grand Slam success.
"The difference now though [for the Next Gen players] is you're not having to beat back-to-back-to-back in terms of Roger Federer and Rafael Nadal and Novak Djokovic [to win a Slam].
"I think they're getting closer, but the problem is that Australia has always been Novak Djokovic's tournament. He's won it nine times.
"The French Open: you might as well just write the cheque to Rafael Nadal now. No player is ever going to get that record of 13. But Rublev, Tsitsipas, Medvedev, they are knocking."