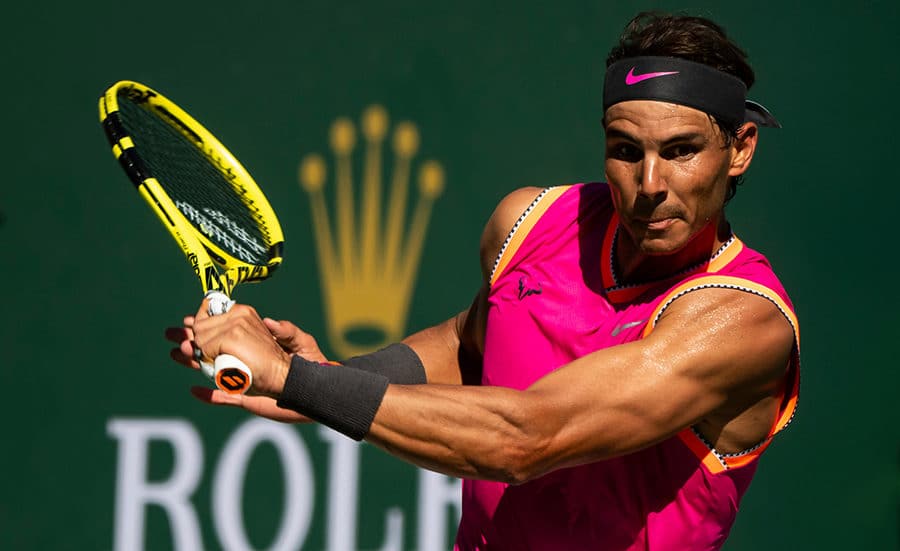 Novak Djokovic and Roger Federer 'not worth worrying about' says Rafael Nadal
Rafael Nadal says Novak Djokovic and Roger Federer are 'not worth worrying about' as he heads to the Rogers Cup in Montreal.
Nadal is the only one of the top three players in the world to take part in the tournament this year, as Djokovic and Federer focus on their recovery following their epic Wimbledon final.
It leave the Spaniard as the clear favourite for the tournament, but he insists the absence of his rivals is a total non-story.
"When I get to a tournament, I try to work on my things and work on my game," Nadal told reporters.
"It doesn't matter whether Novak or Roger are here or not here. There are many great players here, so I have to just prepare myself as soon as possible and be ready for the action."
"I would only face them in a semi-final or final anyway, so it's not worth worrying about."
The Canadian Open will be Nadal's first attempt at hardcourt tennis since retiring from Indian Wells in March.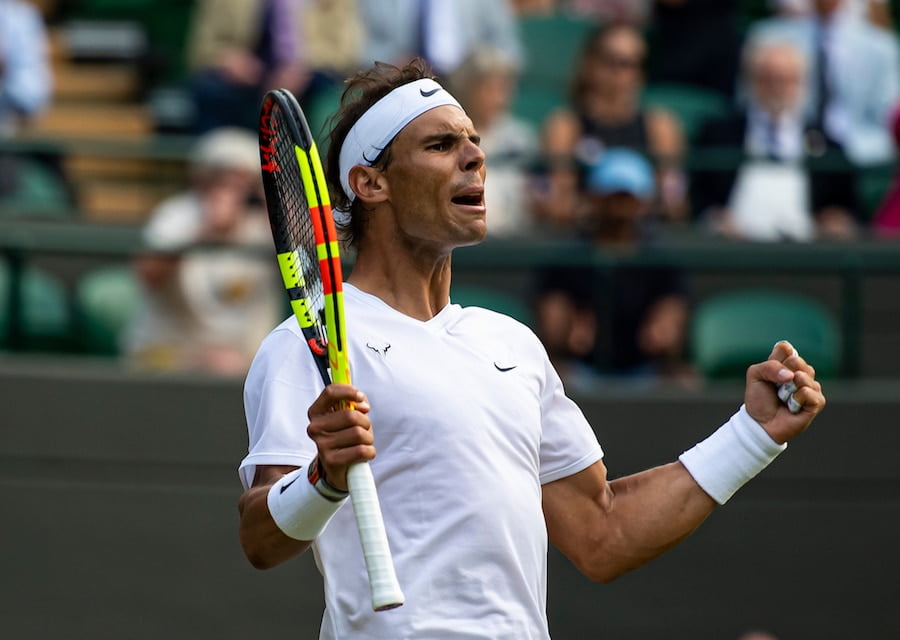 It was the latest in a pattern of his body failing him on hardcourts, including last year's US Open.
He, though, is determined to not allow those past injuries to worry him, as he believes it has a negative affect on his tennis when it does.
"If I'm thinking about this stuff when I play tennis, I cannot play tennis," he said.
"I'm thinking about the ball, the opponent and what I have to do to play my best. I'm not worried.
"If something happens, then I will accept it and that's it. I'm not putting more emphasis on it because when you think negatively, there's more of a chance that things can happen."
Rafael Nadal has four Canadian Open titles to his name, including last year's crown which he won after beating Stefanos Tsitsipas in the final.
Look ahead to the rest of 2019 with our guides to every tournament on the ATP Tour and the WTA Tour. If you can't visit the tournaments you love then do the next best thing and read our guide on how to watch all the ATP Tour matches on television in 2019. To read more amazing articles like this you can explore Tennishead magazine here or you can subscribe for free to our email newsletter here