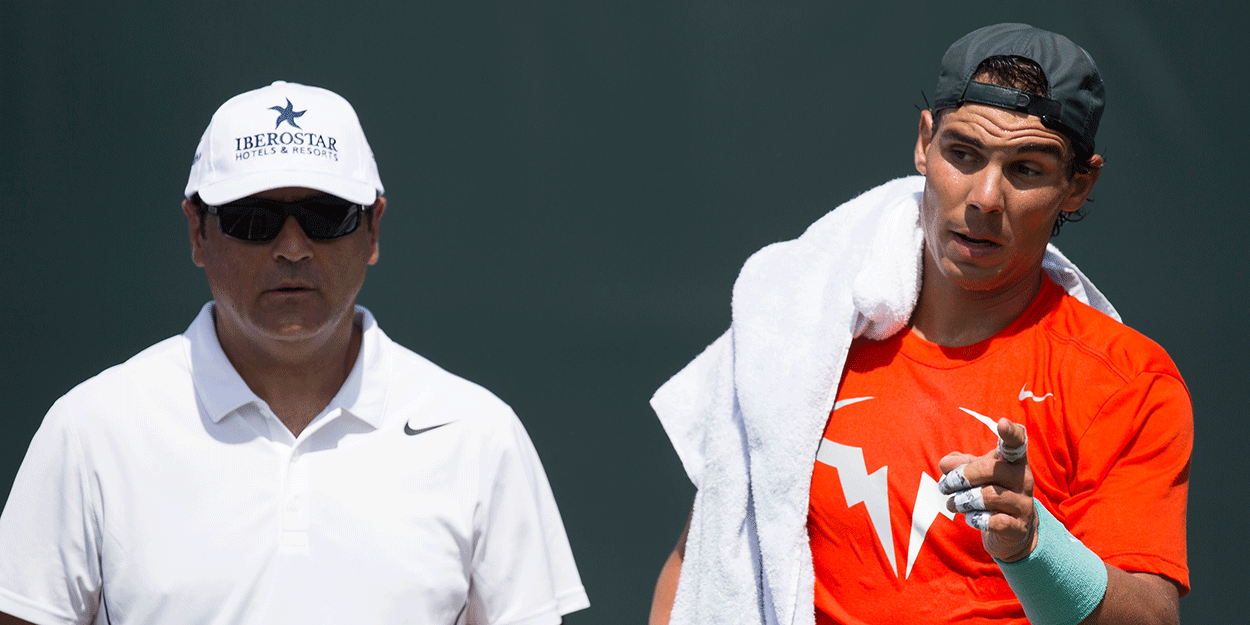 'Rafael Nadal no longer needed me,' says Toni Nadal on coaching decision
Toni Nadal says he stopped coaching nephew Rafael Nadal because he felt he was 'no longer necessary' or able to contribute enough.
Uncle Toni was Rafa's coach for his entire childhood and much of his professional career before handing over the reigns to Carlos Moya.
He is still a hugely respected figure in tennis though, and now coaches young players at Rafael Nadal's academy in Manacor.
"I had come to believe that my contribution was no longer necessary," Toni Nadal told Sueddeutsche Zeitung.
"I've been a very demanding coach all my life. But it was always my goal to educate him to demand everything from himself.
The job of a trainer is to make yourself dispensable. I think I did it."
The interviewer also asked Toni if he missed coaching Rafael Nadal, and he seemed very much at peace with no longer being involved.
"No [I don't miss it]," he said. "I was very lucky to train a great player who is also my nephew.
"I enjoyed that and I feel grateful for it too. But I like to train children, like now at the academy in Manacor, because I have the feeling that I can give them more than my nephew."