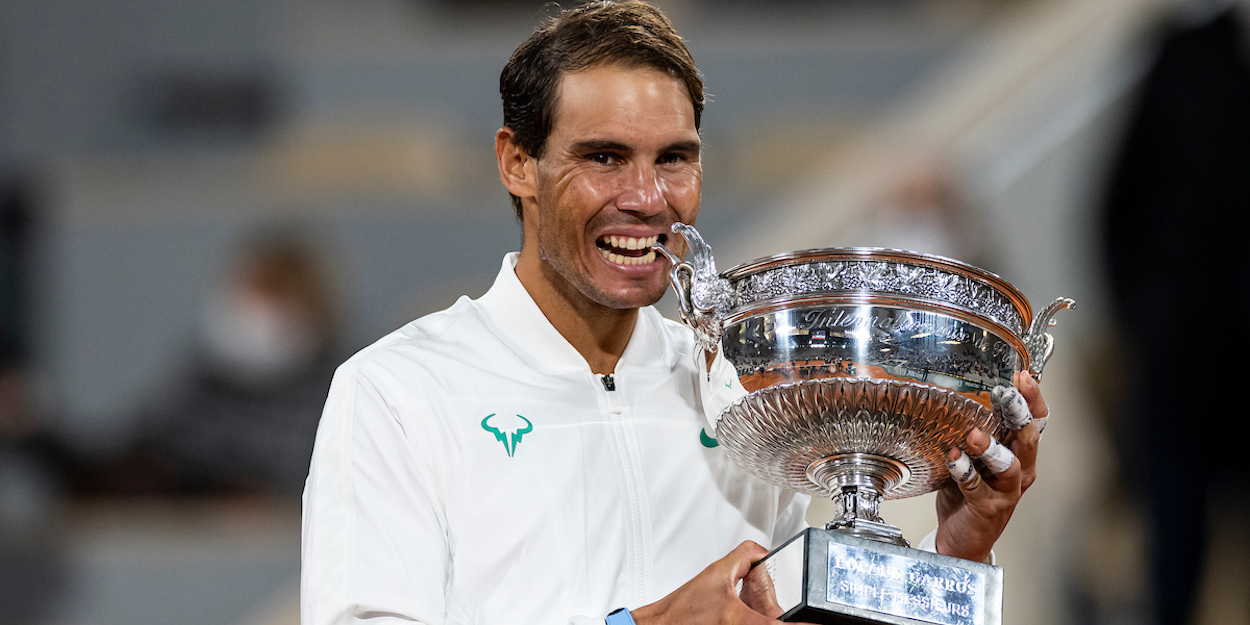 Rafael Nadal names his fondest memory in tennis: 'It was an unexpected victory'
Rafael Nadal says last year's triumph at Roland Garros was his best ever memory in tennis.
The Spanish star equalled Roger Federer's record of 20 major titles in Paris, although he did not cite that as a reason for remembering fondly.
Due to the enforced pause during the coronavirus crisis last year, the French Open was played in October instead of May and June.
That made it a very different tournament, with colder conditions and heavier balls, and many believed Nadal would struggle to dominate as he normally does.
He though, won the tournament without losing a single set, and bageled Novak Djokovic in the final.
It was perhaps particularly sweet given Djokovic's coach, Goran Ivanisevic, said publicly before the semi-finals that Rafael Nadal would have 'no chance' of beating the Serb.
"Well, my best memory is Roland Garros 2020," Nadal said in a video for Babolat. "I enjoyed an amazing tournament.
"An unexpected victory in my opinion because the conditions haven't been the perfect ones for me."