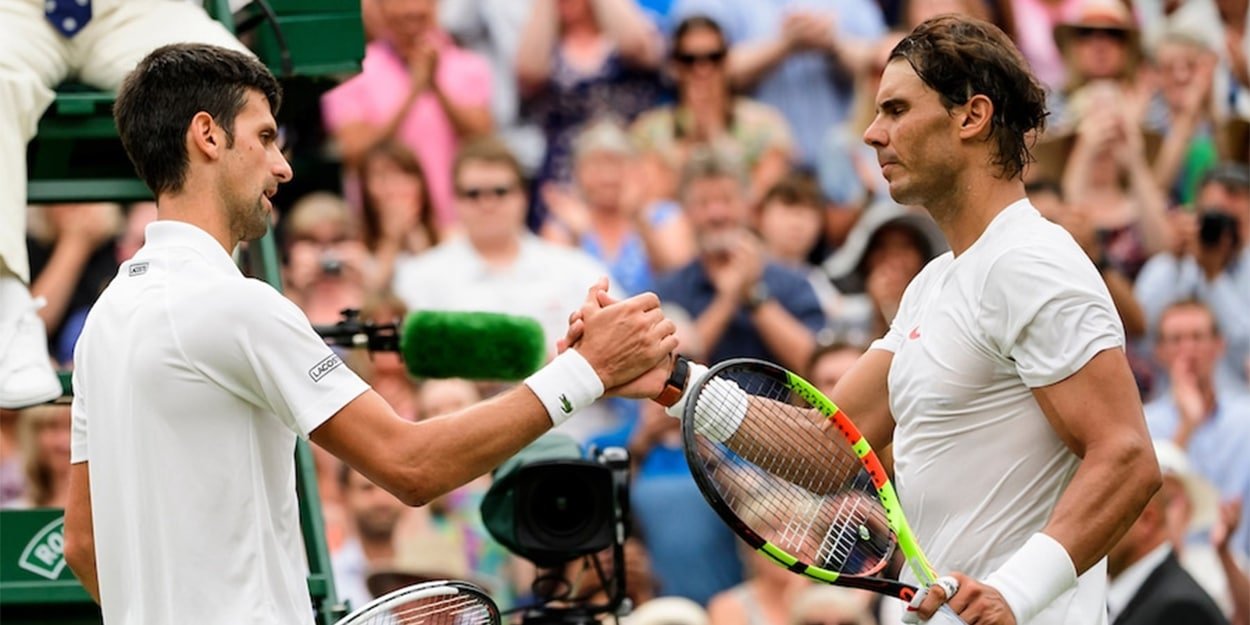 'Rafael Nadal is my greatest rival,' declares Novak Djokovic ahead of historic clash
Rafael Nadal is Novak Djokovic's 'greatest rival,' says the Serb, who thinks conditions may help him in the Roland Garros final.
Djokovic and Nadal both came through their semi-finals to set-up a dream French Open finale for one of them on Sunday.
History is very much on the line for both. Rafael Nadal will draw level with Roger Federer with a record 20 major titles if he wins, while Novak Djokovic will become the first man in history to win all four Grand Slams twice.
And, judging by his comments after his semi-final win over Stefanos Tsitsipas, Djokovic is very much up for the battle.
"I've played him more than any other player in my career," Djokovic said of Nadal.
"He's definitely my greatest rival. Playing him in so many great matches, the past will have some effect in terms of respect towards each other and motivation to get out there and play your best.
"I hopefully will be able to play my tennis because that's what's gonna be needed, but I'm in position to be close to the trophy.
"I've been there, I've done it, I know what needs to be done."
"Obviously the conditions are different than the ones that we are used to playing in May and June.
"I think that could be a better chance for me, obviously the ball not bouncing as high over the shoulder as he likes it usually.
"I did lose to him on this court most of the matches that we played, but I also won one match in 2015 in straight sets in quarters.
"That's the match that I'll look back at & obviously try to take some positives out of it & use it tactically against him."