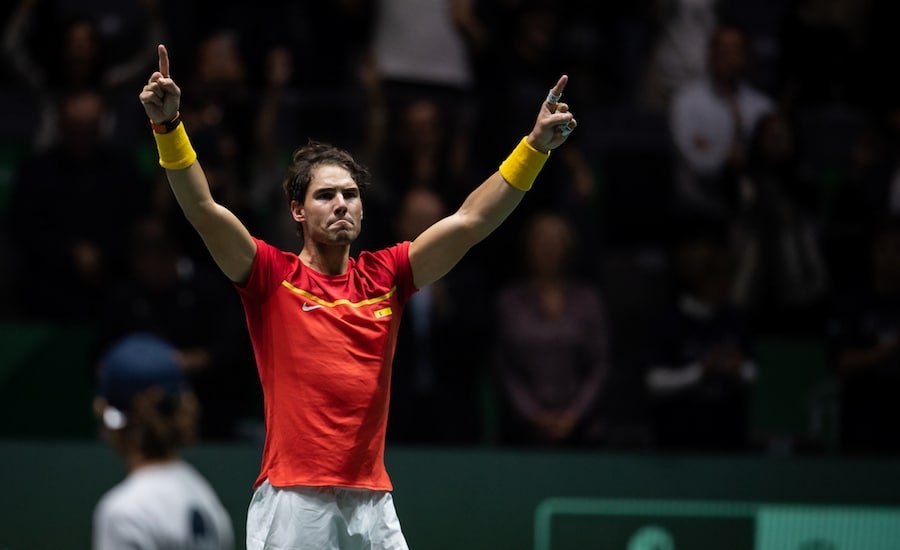 Rafael Nadal comeback seals an ATP Cup final spot for Spain – and clash with Novak Djokovic
Despite a spirited fight from Alex De Minaur, Rafael Nadal has sealed Spain's place in the ATP Cup Final against Serbia.
The Australian number one Alex De Minaur got off to a great start, breaking Nadal's serve in the opening game to take an early 2 – 0 lead at the Ken Rosewood Arena.
Producing some fantastic tennis, De Minaur, backed by an exuberant Sydney crowd, took the first set 6 – 4 and looked in control of the match.
Both men held their serve through a tense second set, but it was Rafael Nadal who made the most of his first break point opportunity of the match, taking the second set 7 -5.
Unfortunately for Australia, this was the turning point of the contest with Nadal taking the first three games of the final set.
Despite one break of Nadal's serve, the anti-climatic third set saw the Spaniard win 6 – 1.
The result sets up a gripping clash of World number one Rafael Nadal v World number two Novak Djokovich Serbia in Sunday's final.
Keep up to date with all the action at our tennis news section. Win amazing tennis prizes by entering our competitions. Learn more about your favourite players including Roger Federer, Rafa Nadal and Novak Djokovic. Check out the latest kit in our tennis gear reviews. Receive regular updates with our legendary newsletter or read in depth features with stunning photography in tennishead magazine. Can't visit the tournaments you love? Check out our guide on how to watch tennis on TV. Don't miss a thing with our Live Scores service. Follow tennishead on social media at Facebook, Twitter, Instagram & YouTube