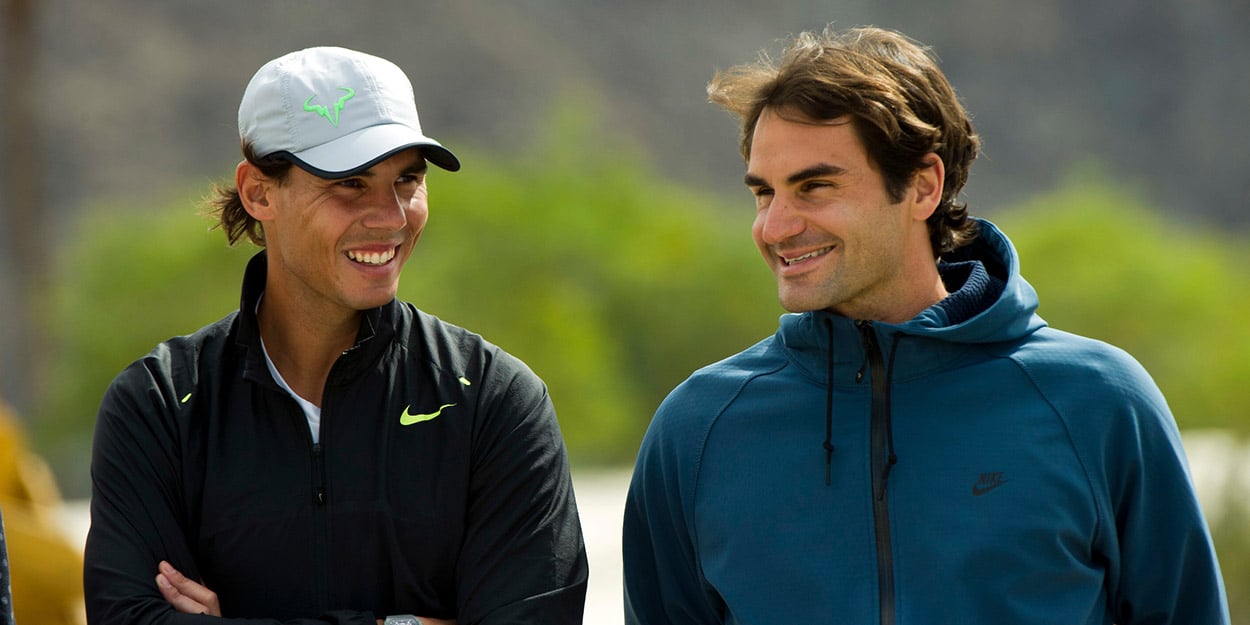 'Rafael Nadal and Roger Federer won't just disappear from tennis,' says coach
Roger Federer and Rafael Nadal won't just 'disappear' from tennis after they finish playing, says the Swiss star's coach.
Along with Novak Djokovic, Federer and Nadal have dominated men's tennis for the best part of two decades, but both are now nearing the end of their glorious careers.
However, Federer's coach Ivan Ljubicic believes tennis will be benefiting from them both for a long time to come yet.
"Replacing Federer and Nadal will be difficult," Ljubicic told Tennis Magazine Italia.
"But I don't think tennis is in danger as a sport: it was also thought after [Bjorn] Borg and [John] McEnroe, or after [Andre] Agassi and [Pete] Sampras," he
"Perhaps, in the short term, those who win after them will not have the same appeal, the same charisma. But maybe they will buy it over time.
"But there is one thing that consoles me: That they are both in love with tennis.
"When they stop playing, Roger and Rafa will not disappear. There are other number ones that, once stopped, no one has seen them again. Roger and Rafa no, they will stay."
That, though, is unlikely to mean they will turn to coaching one of the next generation of players, mainly due to the time demands on it.
"Rafael Nadal already has his own academy. Roger has his agency, and then he created the Laver Cup.
"After that I don't know, I can't know how things will go. In my opinion, they won't be doing one thing full time."