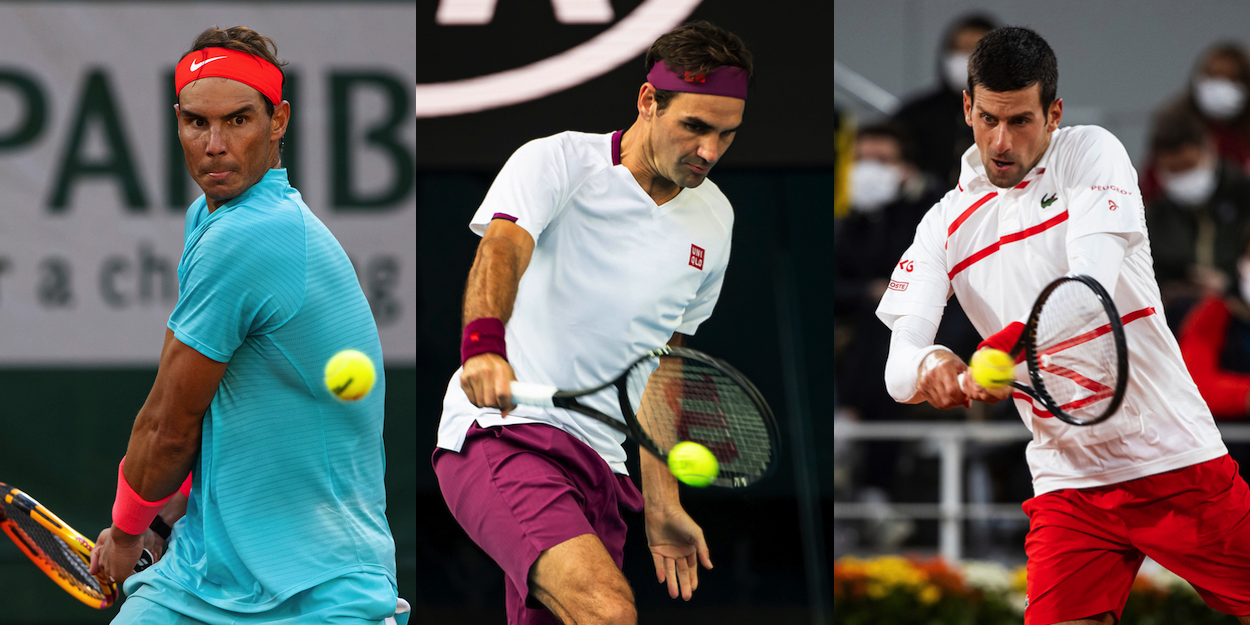 'Rafael Nadal and Roger Federer rivalries were intense from the beginning,' says Novak Djokovic
Novak Djokovic has paid tribute to rivals Rafael Nadal and Roger Federer, saying they continue to inspire him.
Djokovic is currently chasing down the 20 Grand Slam titles held by both Federer and Nadal, and he is ow just two behind after winning the Australian Open.
And, speaking to the Make it to Fake it podcast, Djokovic thanked his rivals for 'absolutely 100 per cent' making him a better player.
"Both of these guys have been my biggest rivals. Nadal and I have played against each other more than any other two players in the history of sport.
"We have played I think 55 times, or maybe more – I'm not really sure. I have played Roger also nearly 50 times.
"I felt there was a rivalry and an intensity in the rivalry from the very beginning. Right from 15 years ago. For 15 years we have been pushing each other to the limit and making each other better.
"We need the rivalries because we need to measure ourselves in a way. 'How am I doing?' 'How is my biggest rival doing?' If he is doing great, that actually inspires me.
"That gives me motivation. When I started playing, Roger already had multiple Slams. Rafa as well, and they were kicking my ass for the first five years.
"I was losing most of my matches against them, especially the big ones. And then that changed as we went toe-to-toe, and we are still going toe-to-toe after so many years.
"I want these guys to keep on playing, because they are one of the greatest sources of my motivation, without a doubt."
The rivalry between all three players has defined men's tennis for over a decade now, but Djokovic believes that has done nothing but benefitted the sport.
"I think rivalries are so good for the sport," he said. "Rivalries one of the biggest reason the sport draws so much attention from fans.
"Joe Frazier and Mohammed Ali, or Kobi Bryant and Shaquille O'Neal, or Lionel Messi and Cristiano Ronaldo, Mike Tyson and Evander Holyfield… those types of rivalries are important not just for the sake of the sport."