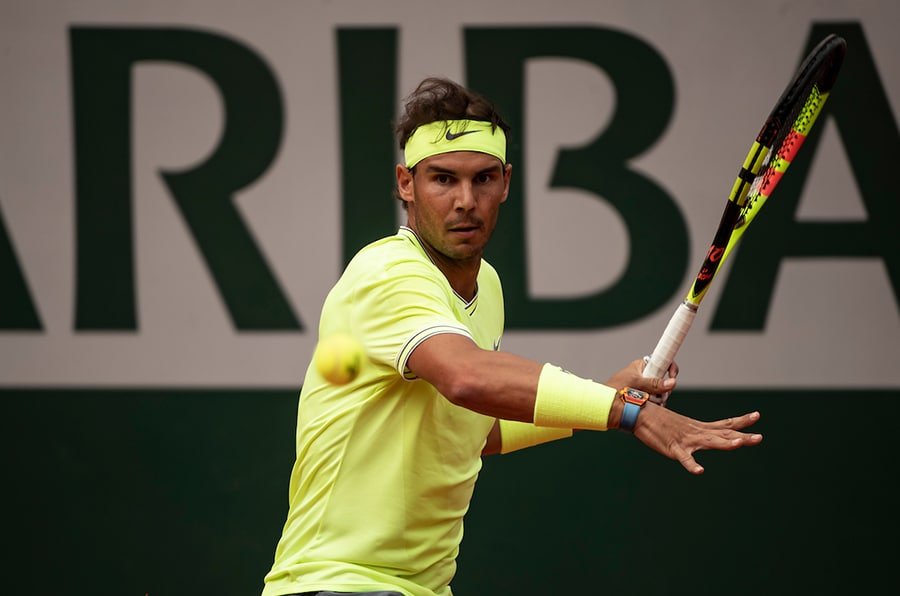 Rafael Nadal admits to injury concern ahead of Wimbledon campaign
Rafael Nadal has revealed a small injury concern ahead of his bid to win a third Wimbledon title.
The Spaniard has revealed he will warm-up for the tournament by playing the Aspall Tennis Classic in Hurlingham Club next week. However, speaking from his training camp in Mallorca, Nadal says that his preparation isn't going altogether smoothly.
"After many months without playing on grass the first day I had a muscular overload because the grass is a little more unstable," Nadal told reporters.
"So we decided to stop and continue with the training on both Wednesday and Thursday normally."
"Playing on the grass of Wimbledon after playing on clay is the most radical transition there is in tennis.
@rnadalacademy – Back to the ?!! .
Look who is getting ready for @wimbledon at the @mallorcaopen!
VAMOS @RafaelNadal! ?? #kingofclay #paris #clay #thankyou #vamos – #rolandgarros #rafaelnadal #nadal #rafanadal #paris #clay #grandslam #tennis #paris – #regrann #Champion pic.twitter.com/KdwPTObDtW

— SomosTodosRafaNadal (@RafaSomos) June 17, 2019
"But I am happy with the adaptation to that surface that I have made during these four days.
Rafael Nadal is naturally one of the three favourites, alongside Roger Federer and Novak Djokovic, to win Wimbledon, as he is for any Grand Slam.
He, though, says that anything could happen and it's the toughest tournament to predict.
"Winning Wimbledon again depends on playing well, rather than on the draw.
"It's a little bit more special in the sense that you do not face any tournament like that before you play it, that's why it's more unpredictable.
"And the beginning [of the tournament] has a big impact, maybe it's more uncertain to start playing in Wimbledon than at Roland Garros or the US Open.
"In addition, all matches on grass are very tight and there are specialist players who adapt better than others to that surface."
The 164 page tennishead Wimbledon magazine is now available to order online with reduced postage costs here