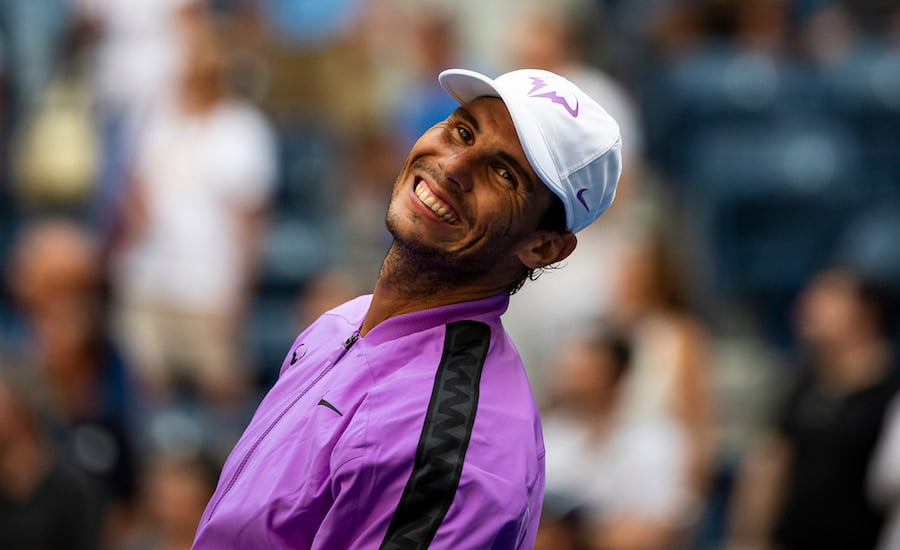 Rafael Nadal admits 'physical issues' have taken their toll on him but he's happy to still be on top
Rafael Nadal says he never expected to be world number one at the age of 33 after all he has put his body through.
Nadal had a stellar second half to 2019, overcoming ankle surgery to finish the season with two Grand Slam titles to his name, and as the oldest year-end men's world number one in history.
He also added to his Masters titles collection at the Rogers Cup and led Spain to victory in the newly revamped Davis Cup.
"I'm very happy that after all of the physical issues that I had to suffer through my career, which are a lot, I'm delighted to be where I am, being 33," Nadal told reporters in Melbourne ahead of the Australian Open.
"This is something I value and that gives me great personal satisfaction. Because you make the extra effort it means that you have the chance to compete again the next day.
"And the next day, you're going to be playing better. Sometimes when I'm in the first round or second round, and I'm not playing well, I say, 'okay, just accept it. Don't get frustrated. Just accept and focus'."
Rafael Nadal is the top seed for the Australian Open, but Novak Djokovic is perhaps the favourite after he put in a dominant performance against the Spaniard in the ATP Cup final last week.
Keep up to date with all the action at our tennis news section. Win amazing tennis prizes by entering our competitions. Learn more about your favourite players including Roger Federer, Rafa Nadal and Novak Djokovic. Check out the latest kit in our tennis gear reviews. Receive regular updates with our legendary newsletter or read in depth features with stunning photography in tennishead magazine. Can't visit the tournaments you love? Check out our guide on how to watch tennis on TV. Don't miss a thing with our Live Scores service. Follow tennishead on social media at Facebook, Twitter, Instagram & YouTube