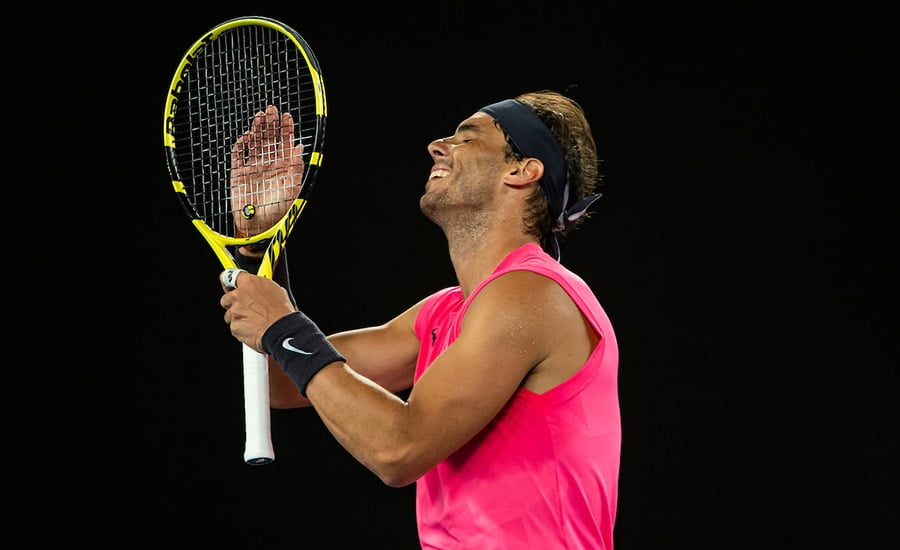 Rafael Nadal admits he found it 'impossible' to stop watching Roger Federer Australian Open epic
Rafael Nadal admitted that he found it "impossible" to switch off Roger Federer's epic Australian Open encounter with John Millman on Friday.
The five-set four-hour marathon didn't finish until the early hours, but it kept Nadal captivated despite him having his own third-round match to prepare for on Saturday.
"I saw until 1 o'clock, [it] was impossible to sleep watching the match," said Nadal.
"It was very emotional at the end, I enjoyed it.
"Millman is a fighter, seems like he never stops running, and he has a smile on his face with positive attitude throughout the whole match.
"He has great character on court I think."
The late night didn't seem to affact Nadal at all, though, with him powering to a straight sets in over compatriot Pablo Carreno Busta on Rod Laver Court.
"[It was] my best match of the tournament so far, without a doubt, so that's a very positive thing," Nadal said following his 6-1, 6-2, 6-4 win.
"Sorry for Pablo who is a good friend of mine. I wish him all the best for the rest of the season.
"I think today I did very well with my serve. And then I started to hit some very good forehands down the line, and that's the key shot for me."
Keep up to date with all the action at our tennis news section. Win amazing tennis prizes by entering our competitions. Learn more about your favourite players including Roger Federer, Rafa Nadal and Novak Djokovic. Check out the latest kit in our tennis gear reviews. Receive regular updates with our legendary newsletter or read in depth features with stunning photography in tennishead magazine. Can't visit the tournaments you love? Check out our guide on how to watch tennis on TV. Don't miss a thing with our Live Scores service. Follow tennishead on social media at Facebook, Twitter, Instagram & YouTube