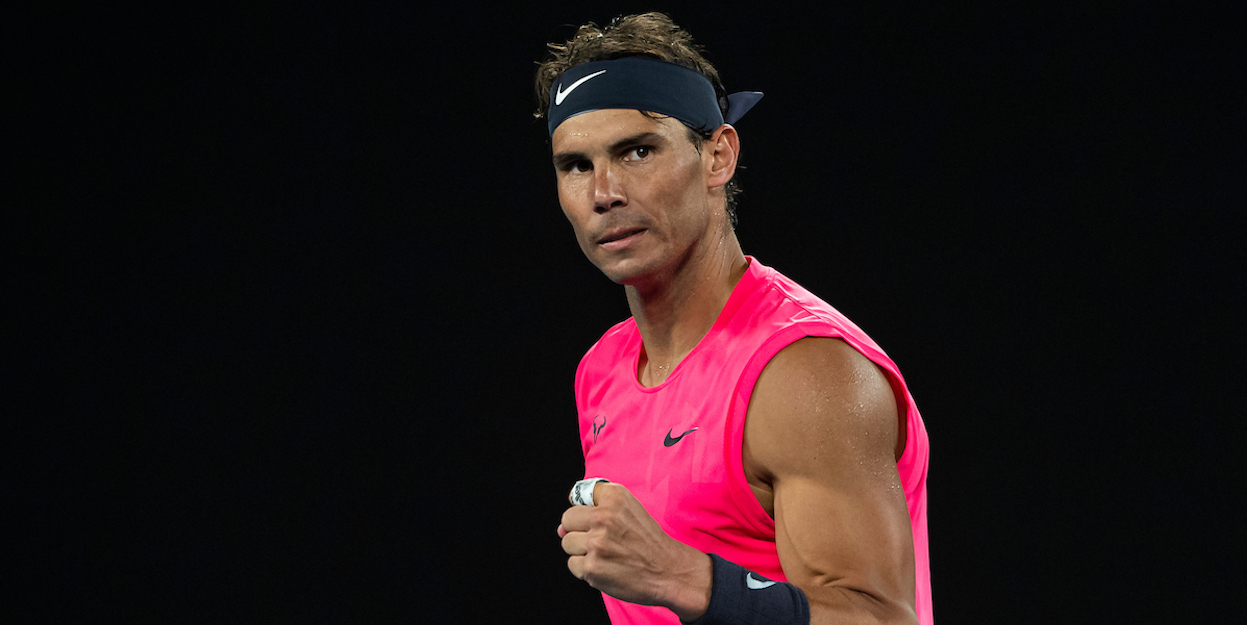 Rafa Nadal says 'now is a time to be happy' as he reaches Paris semi-finals
Rafa Nadal came back from a set down against Pablo Carreno Busta to advance to the semi-final of the Paris Masters tournament.
Nadal is on a quest to win this title for the first time but has admitted that adapting to the indoor hard court surface has been a challenge.
Fresh off the back of his 13th French Open win last month, the 34-year-old hasn't played on this surface since the Davis Cup in Madrid in November 2019 and has revealed it has put his body under extra stress.
"The body needs to adapt to the hard surfaces and the stress of the high-level competition." Said Rafa Nadal.
"I think matches like today, like the first day, like yesterday's second set helps.
"So he was winning his serves very comfortably, so when that happens you are able to play more aggressively with less stress on the return, so I think that was the main problem.
"I think later I started to return a little bit better in the second half of the second set, I had a couple of chances and then I finally had the break, won the second set, and after that I was returning better, I was not hitting the ball bad, so it was the moment to push and I was able to make that break.
"It's true that in the break he made a couple of mistakes but I saved some very difficult balls I think and then I was serving well during the whole match."
The Spaniard has set up a tough clash in the next round against either Alexander Zverev or Stan Wawrinka which he is looking forward to.
"Now is a moment to be happy because semi-finals are a positive result for me after a long time without playing on indoor hard.
"So tomorrow it's going to be a very tough opponent in front [of me] and I hope to be ready."