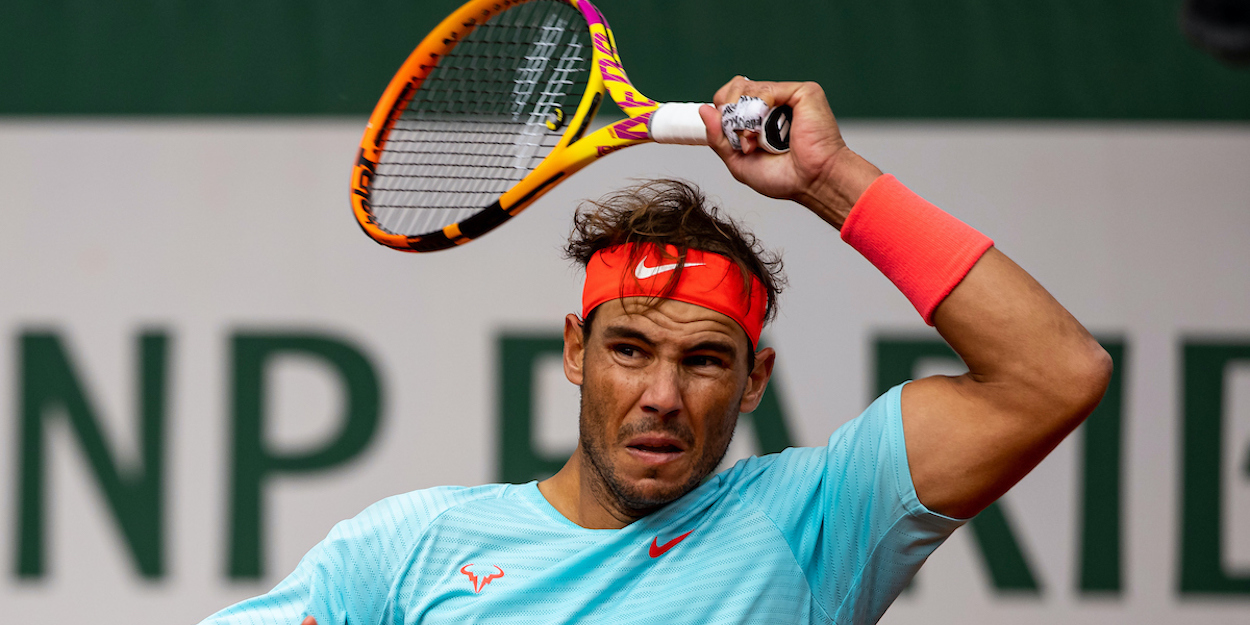 Rafa Nadal "not worried" about potential French Open clash with Djokovic or Federer
Rafael Nadal said he is "not worried" about Novak Djokovic and Roger Federer being drawn in the top half of the 2021 French Open draw with him.
It is the first time ever that the 'Big Three' have all landed in the same side of a Grand Slam draw.
Djokovic and Federer are projected to meet in the Roland Garros quarter-finals – while Nadal would play the winner of that section in a potential last four match.
"I see it as natural. One player is almost 40 [Federer], another is almost 35 [Nadal] and the other is 34 [Djokovic]," Nadal said in a pre-tournament interview.
"It seems logical that younger players climb in the rankings. Whenever that happens you have these consequences [with the seedings]. I see it as completely normal.
"I'm not worried about it. I have a lot of work in front of me to play a potential match versus Djokovic [in the semi-finals]. They [Djokovic and Federer] would need to play each other and I have my own path.
"My path right now is [Alexei] Popyrin [in the first round] and that's where my mind is. My draw is hard enough to be thinking about anything else. I must continue my preparation, focus on my routines and keep advancing in the way we want."